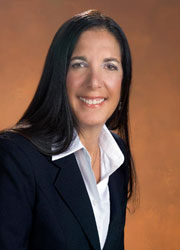 FORT LAUDERDALE, FL (PRWEB) May 11, 2012
Today, Nolan & Auerbach, P.A. Managing Partner Marcella Auerbach presented at the 22nd Annual ABA National Institute on Healthcare Fraud at the Encore Hotel in Las Vegas, Nevada. Ms. Auerbach outlined recent practice trends and noteworthy court decisions, during a panel presentation entitled, "False Claims Act Developments." Ms. Auerbach was joined on the panel by leading defense and government attorneys, and the audience included hundreds of health care fraud attorneys and providers from around the country.
Ms. Auerbach is a respected False Claims Act qui tam attorney, whose knowledge and experience covers a full range of w histleblower and health care laws. She is a former federal prosecutor who spent more than twenty-five years at the U.S. Department of Justice. Her varied positions included First Assistant United States Attorney, Special Counsel and Chief of Narcotics for the Southern District of Florida. During her tenure, she represented the federal government in all types of Medicare fraud qui tam cases. Taxpayers Against Fraud has named Ms. Auerbach and her partner, Kenneth J. Nolan, as Lawyers of the Year for 2011.