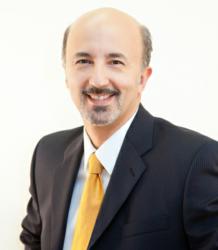 BRAVA and Lipotransfer have widely increased the options available to women for natural bust increase
San Antonio, TX (PRWEB) May 15, 2012
Fat transfer breast augmentation also known as Lipotransfer breast augmentation is gaining ground as a popular option for breast size increase without breast implants. In the May 2012 edition of the journal Plastic and Reconstructive Surgery Dr, Roger Khouri and others offer a ground-breaking study indicating the safety and effectiveness of lipotransfer in conjunction with the BRAVA system for cosmetic breast augmentation.
In this study, 81 women underwent treatment with the BRAVA system and lipotransfer, using fat tissue from areas of their bodies to increase bust size. These women experienced an average bust size increase of one cup or more without breast implants and these results were stable at one year follow up.
Breast augmentation with fat transfer is a safe and effective alternative to breast implants for women who are athletic, very active physically or prefer to avoid the long term commitment of breast implants. Although initially guarded in the support of fat transfer to the breast, in 2009 the American Society of Plastic Surgeons published a study supporting the use of lipotransfer for breast enhancement and reconstruction, and since then the use of fat transfer for cosmetic breast augmentation has steadily increased throughout the US.
New Day Plastic Surgery Center offers natural breast augmentation with Lipotransfer with the BRAVA system and Dr. Mario Diana has been a supporter of the BRAVA system since 2000. According to Dr. Diana, "BRAVA and Lipotransfer have widely increased the options available to women for natural bust increase and reshaping." Lipotransfer breast augmentation with fat graft is available to the women in central Texas at New Day Plastic Surgery Center with the BRAVA system since 2010 and Dr. Diana's study on natural breast augmentation with fat transfer has been presented internationally.
About Mario Diana, MD, FACS
Dr. Mario Diana is the Managing Director of New Day Plastic Surgery Center, in San Antonio, Texas. New Day was founded in 2002 with the mission of providing technically advanced and high quality cosmetic and reconstructive procedures for the breast and body. New Day Plastic Surgery Center is actively involved in clinical research with studies that have been presented internationally.
Dr. Diana is a nationally recognized speaker, Diplomat of the National Board of Medical Examiners, board-certified by the American Board of Plastic Surgeons, Fellow of the American College of Surgeons, the American Society of Plastic Surgeons and the International Society of Plastic Regenerative Surgeons.
Dr. Diana can be contacted at 210 495 9950, online via the websites newdayplasticsurgery.com, on Facebook at /NewDayPlasticSurgery or Twitter @NewDayShape.