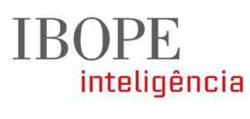 Utica, NY (PRWEB) May 10, 2012
While it is said at times that a mother's job is a thankless one, it is clear that America is a nation that loves and reveres the woman who brought us into this world.
According to a recent IBOPE Inteligência interactive survey, 53% of adults plan to spend time with mom on Mother's Day, and a total of 59% do not wait for the holiday to express their love. Instead, 30% say they told mom they loved her within the past 24 hours and 29% within the past week.
Looking back on their own families, 51% say Mother's Day was more important than Father's Day, while only 1% say more emphasis was placed on Father's Day. For 45%, both days were celebrated about equally.
The most popular ways to celebrate Mother's Day are with a gift (46%), a card (44%), a phone call (41%), flowers or a plant (34%), and taking mom out to dinner (30%).
When asked whether Mother's Day is more or less important now than in the past, 58% see no difference, 21% believe it is now less important and 15% say more important. A majority 56% agrees Mother's Day has become too commercialized and takes away from the real meaning of love and appreciation for mothers.
Only adults whose mothers are living were asked questions about how they will celebrate Mother's Day and how often they express their love. All adults were asked the other questions.
IBOPE Inteligência conducted an online survey of 2,100 US adults. The margin of error is +/- 2.2 percentage points. A sampling of IBOPE Inteligência's online panel, which is representative of the adult population of the US, was invited to participate from May 4-7. Slight weights were added to region, party, age, race, religion, gender and education to more accurately reflect the population.
ABOUT IBOPE Inteligência
IBOPE Inteligência, formerly IBOPE Zogby International, is a non-partisan, premier global public opinion polling and market research firm that offers timely, accurate results and in-depth analysis and insights. IBOPE Inteligência works with issue experts in a vast array of fields including healthcare, technology, finance, insurance, energy, agriculture, public affairs, and media who offer insightful data analysis and exceptional service to clients in countries throughout the world. IBOPE Inteligência experts analyze data and work with clients to develop and implement new strategies, and offer customized and attractive solutions to challenges our clients face. IBOPE Inteligência is a subsidiary of the IBOPE Group of Sao Paulo, Brazil.
Please visit http://www.ibopeinteligencia.com for more information on IBOPE Inteligência.
About IBOPE Group
IBOPE Group is a Brazilian multinational company specializing in media, market and opinion research with offices in the United States and 14 Latin American countries. Since its founding 68 years ago, it has been providing a wide range of information and studies on media, public opinion, voting patterns, consumption habits, branding and market behavior.
For more information on IBOPE Group, please visit http://www.IBOPE.com.