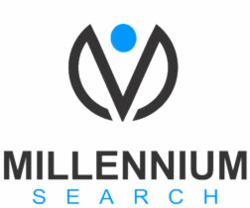 "We are doing things no other search firm is doing. Most recruiting firms do not reveal their clients or go in depth into case studies, so we wanted our clients to get an up close look into the firm."
Charlotte, NC (PRWEB) May 11, 2012
This week, executive recruiting firm Millennium Search revamped its current website to showcase the company's services with a polished, updated look. The redesign was completed by Charlotte-based Internet marketing firm Command Partners.
The website include in depth bios of the Millennium Search team; a revised client list; new case studies; updated news section and industry blog; and an expanded Job Search section to engage more with website visitors.
"The new case studies demonstrate our strengths, from working with startups to more established companies," Millennium Search CEO Amish Shah said. "We are doing things no other search firm is doing. Most recruiting firms do not reveal their clients or go in depth into case studies, so we wanted our clients to get an up close look into the firm."
Millennium Search has been helping companies find top-tier talent since 2003. While the new website includes previous and current clients and venture capital (VC) firms, it only gives a small sample of the firm's past work.
"We work with the top VC firms like Greylock Ventures, Sequoia Capital, Index Ventures and Accel Partners," Shah said. "By showcasing some of our top-tier clients, we are looking to attract more of the same."
Over the past year, Millennium Search has worked with Command Partners to launch an in-depth social media strategy, which is now tied in with the redesign of the website. Millennium Search prides itself on being on the leading edge when it comes to using the latest social recruiting techniques.
About Millennium Search
Millennium Search is a boutique executive search firm dedicated to the ethical, rapid and successful placement of top-tier talent in Fortune 500 technology companies worldwide, as well as start-ups backed by top venture capital firms like Greylock Partners, Index Ventures, Accel Partners and Union Square Ventures. For more information visit http://www.msearchllc.com.