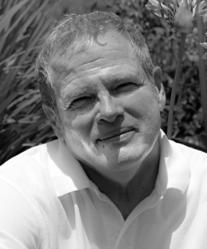 Alfred comes to HNTB with strong leadership experience and diverse involvement both nationally and internationally
New York, NY (PRWEB) May 12, 2012
L. Alfred Moreno, AIA, has joined HNTB as a new principal aviation architect and will be based in firm's New York City office. Moreno will be in charge of developing HNTB's aviation architecture practice in the eastern United States.
Moreno's experience includes a variety of airport projects as well as housing, retail, commercial and healthcare, and has experience in both design and management of projects, including business development and client contact, contract negotiations, consultant selection and coordination, financials and schedule control and reporting. He also has served as guest lecturer at several academic institutions including Columbia University, The New Jersey Institute of Technology and the University of Newcastle Upon Tyne in England.
Prior to joining the firm, Moreno has been involved in projects with all major tri-state area airports: John F. Kennedy International Airport, LaGuardia Airport, Newark Liberty International Airport and Stewart International Airport working with various airlines and the Port Authority of New York and New Jersey.
"Alfred comes to HNTB with strong leadership experience and diverse involvement both nationally and internationally," said Thomas Scerbo, AIA, HNTB Architecture east district leader. "His experience serving as both the designer and as the owner on major airport programs will be invaluable to the firm's aviation architecture practice."
Moreno is a certified member of the National Council Architectural Registration Board, the American Association of Airport Executives and is involved with the American Institute of Architects, Urban Land Institute and the National Managers Association. He is an Acredited Professional in the Leadership in Energy and Environmental Design and he also is a commercial pilot and a certified flight instructor.
Internationally, Moreno has worked in many diverse locations including the United Kingdom, Kenya, Venezuela, Mexico and Chile.
About HNTB
HNTB Corporation is an employee-owned infrastructure firm serving public and private owners and contractors. With nearly a century of service, HNTB understands the life cycle of infrastructure and solves clients' most complex technical, financial and operational challenges. Professionals nationwide deliver a full range of infrastructure-related services, including award-winning planning, design, program delivery and construction management. For more information, visit http://www.hntb.com.