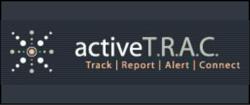 Sauget, IL / St. Louis Metropolitan Area (PRWEB) May 12, 2012
St. Louis Trucking Company FW Trucking has launched activeT.R.A.C. on its web site http://www.FWtrucking.com, according to Mark Cusumano, President and CEO of FW Trucking.
activeT.R.A.C. is a web-based add-on to Profit Tools logistics software. FW Trucking uses Profit Tools as its Trucking Transportation Management System. The addition of activeT.R.A.C. allows FW Trucking customers to access load status information right from the FW Trucking web site with their login at any time day or night, anywhere they have an internet connection.
FW Trucking Customers will be able to access the following data through activeT.R.A.C.:

Equipment status (container or van)
View active and completed loads by their reference number (booking PO, container, trailer)
View any pending or planned loads
Access billing information for each load as soon as that load is complete
Pull PODs and other documents related to their shipments.
All of the data in activeT.R.A.C. is fed by events the FW's drivers populate as they drop and hook throughout the day, so the information in activeT.R.A.C. is current and time stamped. In the event that the firm experiences a breakdown or needs to swap tactors, drivers will also be able to update their events via their assigned iPhones.
FW Trucking is a leading St. Louis trucking company. FW's primary service area includes the St. Louis metropolitan area, the Indianapolis metro area and the following seven states in the central U.S.: Missouri, Illinois, Indiana, Iowa, Kentucky, Tennessee and Arkansas.
For more information about this St. Louis trucking company, visit the Services page and the About Us page of the FW Trucking web site.