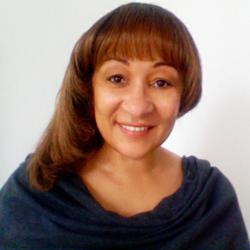 Most people are still in denial and don't really understand that when their privacy is violated that information can be used against them.
Pembroke Pines, Fl (PRWEB) May 10, 2012
UmeNow announced today it applauds the Federal Trade Commission complaints against three giant social networks, the most recent involving Myspace. The FTC is an agency that describes itself as working "for consumers to prevent fraudulent, deceptive, and unfair business practices and to provide information to help spot, stop, and avoid them."
"The FTC should be commended for all it does to protect Americans from fraudulent practices by corporations who would otherwise do as they please within the marketplace," stated Evelyn Castillo-Bach, CEO of UmeNow, the start-up social network described as the Smart People's Network because it has banned all tracking and all ads.
Today, FTC Chairman Jon Leibowitz is scheduled to participate in a panel discussion about privacy and social networking at the Common Sense Media symposium, The Impact of Media on the Health & Well-Being of Children. Chairman Leibowitz will discuss the FTC's recent work related to privacy, including FTC cases that involved social networking sites Myspace, Google Buzz, and Facebook.
"It makes us stronger as a country when the leader of the FTC explains to the public why privacy is important in today's digital world. Most people are still in denial and don't really understand that when their privacy is violated that information can be used against them," stated Castillo-Bach, who is also an outspoken privacy advocate who blogs on privacy issues inside the In the News section of UmeNow.
The FTC typically allows companies to enter into a consent agreement, which legally does not constitute an admission of wrongdoing. The FTC typically limits civil penalty to $16,000 per violation, if a company violates terms of the settlement.
"True, the FTC penalty of $16,000 per violation is pocket change to large corporations worth billions," stated Castillo-Bach.
The subject line of each complaint filed by the FTC against Google, Facebook and Myspace is informative and listed below:
Myspace Settles FTC Charges That It Misled Millions of Users ... May 9, 2012
Facebook Settles FTC Charges That It Deceived Consumers By Failing To Keep Privacy Promises ... November 29, 2011.
FTC Charges Deceptive Privacy Practices Google's Rollout of Its Buzz Social Network ... March 30, 2011.
In the Matter of Myspace LLC, FTC File No. 102 3058
In the Matter of Google Inc., a corporation, FTC File No. 102 3136
In the Matter of Facebook, Inc., a corporation, FTC File No. 092 3184
The Commission issues an administrative complaint when it has "reason to believe" that the law has been or is being violated, and it appears to the Commission that a proceeding is in the public interest. The complaint is not a finding or ruling that the respondent has actually violated the law. A consent agreement is for settlement purposes only and does not constitute an admission by the respondent that the law has been violated. When the Commission issues a consent order on a final basis, it carries the force of law with respect to future actions. Each violation of such an order may result in a civil penalty of up to $16,000.
UmeNow Company Information:
UmeNow promotes itself as the People's Network. It has banned all tracking and all ads.
Features include:
Multiple Walls for friends, families, colleagues and groups.
Private photo gallery.
Love-n-Likes section where members share with each other without friending.
Blog section that permits posting anonymously, with a real name, or a pseudonym.
Option to share blogs with the whole world or friends only.
Ability to edit or delete anything posted, at anytime.
Simple and clear privacy settings.
When something is deleted, the company deletes it forever.
Zero tolerance for cyberbullying.
Zero tolerance for data mining and data brokers.
Zero tolerance for tracking, face recognition technology, and other spy tools.
UmeNow has a 2-tier membership structure. Anyone may join for free and enjoy many of the site features. Free members and subscribed members receive the same level of privacy protection. Premium level members who subscribe for $6.00/ month have access to all site areas.
Evelyn Castillo-Bach is the founder of UmeNow and Collegiate Nation. UmeNow entered into its silent launch in July 2011. Collegiate Nation--also known as GoCNCN.com-- is the first and only private network exclusively for college students. Castillo-Bach was interviewed earlier this year by Miami television to address privacy issues impacting college students.
Both UmeNow.com and Collegiate Nation are known for fiercely protecting the privacy rights of its members. All ads, third party apps and games are banned because they are back doors to tracking and extracting private information. Castillo-Bach earned her M.S. in 1993 from Columbia University Graduate School of Journalism. She has traveled extensively in Ethiopia and in the Balkans, accompanying her Danish husband who is a lawyer.