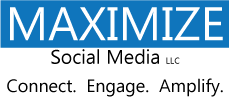 Los Angeles, CA (PRWEB) May 10, 2012
Social media marketing agency Maximize Social Media LLC announced today a small business program that will enable small businesses an affordable solution to participate in Facebook's pay per click advertising. Maximize utilizes enterprise class software to provide ad creative optimization that ultimately lowers costs per click by increasing the advertisement's effectiveness.
"We are currently providing advertising management to businesses in over 40 different verticals and our team has proven that it can deliver solid results and savings for business," said Mike McLaughlin, President of Maximize Social Media. "We understand which ad creative pulls the best for clients ranging from dentists, car dealers, furniture stores, personal injury attorneys, and many others," he noted.
McLaughlin said that the firm's software allows the agency to quickly generate and test dozens of ads based on a variety of targeting and creative options. Once Maximize finds the ad creative that generates the most qualified leads at the best price, the company then monitors the creative and makes adjustments as needed.
"A small business owner simply doesn't have the time to make the tweaks and adjustments that are needed for a high performing Facebook advertising campaign. The ad creative with Facebook is likely to get stale after a few days and therefore will have a lower click thru rate. A lower client thru rate translates to a higher cost per click if constant ad optimization isn't performed," McLaughlin noted.
Maximize's ad management service begins at just $697 a month plus 15% of the total ad spend. Businesses interested in advertising management are invited to contact Maximize for a no obligation social media strategy session.
About Maximize Social Media LLC
Maximize Social Media (http://maximizesocialmedia.com) is a leading provider of social media management services for clients in over 40 different verticals. With offices in Florida and Los Angeles, Maximize provides social media consulting and Facebook advertising management for clients in English speaking countries such as the US, Canada, and Australia. The company also features social media management outsourcing for busy social media mangers looking for additional assistance on a white label basis.