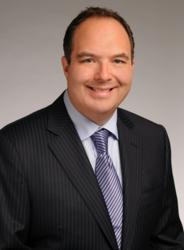 Houston, TX (PRWEB) May 11, 2012
Legendary Texas entrepreneur Robert Marsh (EV1.net - Everyone's Internet) has acquired eSigns.com and is currently taking steps which will transform this successful small business into a national leader in the marketplace. Marsh plans to move the company's headquarters to Houston, creating over 100 new jobs by the first quarter of 2013. A new 62,000 square foot structure, to be located near I-45 and the North Belt, will house esigns.com corporate offices and a state of the art manufacturing facility.
eSigns.com utilizes a proprietary technology that allows customers to custom design signs and banners for delivery within three business days, at a savings of 50% - 65% over prices charged by traditional retail sign companies. Marsh has invested millions of dollars in printing technology (each machine costing over $500,000) to provide the best possible product for his customers, giving them access to a level of quality unavailable from retail outlets.
Marsh says, "There's good, there's fast, and there's cheap. And they say that you can have two out of three. At eSigns.com we're going to give you three out of three."
Marsh predicts that sales will increase over 400% within a year. "We will grow this business just like we did with EV1 – we are great operators and incredible marketers." National radio celebrity spokesmen will tout eSigns.com as part of a massive advertising campaign.
"We have an absolute commitment and dedication to our customers," Marsh declares. "Next to moving the moon and exchanging its place with Mars, we will do anything to make our customers happy – their success is our success."
Media Contact:
Doug Harris
713-569-7716
DougH(at)Noisemaker(dot)com
About Robert Marsh
You could call them a gift or perhaps an inheritance, but Robert Marsh' entrepreneurial talents are as much a part of his upbringing as his propensity to zag when others zig. The son of an active entrepreneur, Robert Marsh watched as his father's determined spirit gave rise to multiple enterprises, and the lessons learned from those which flourished as well as those which failed now serve as guideposts as the younger Marsh creates his own legacy.
Today, the man named Ernst and Young's Entrepreneur of the Year and the SBA's Person of the Year, has turned his attention to morphing esigns.com from a successful small business to the dominant position in its field.
A veteran of the communications and technology arenas, Robert Marsh's initial venture was Beeper Boutique, one of the first such companies in the country to introduce colored beepers and decorative cases. At its peak, Beeper Boutique had over 100,000 users serviced by dozens of retail locations and offered an opportunity for Marsh to work side by side with his father and brothers. Over a decade later, many consumers can still recall the company's distinctive jingle, an advertising tactic Marsh would put to good use in subsequent ventures.
In 1998, Robert Marsh's launched Everyone's Internet (EV1.net), an internet service provider that would amplify his reputation and his fortune, while offering fertile ground for the research and trial of tactics that would drive consumers to action. After identifying the perfect combination of value proposition, platform and marketing, Marsh and his EV1.net team utilized live endorsement radio advertising locally, regionally, and then nationally to secure hundreds of thousands of subscribers at a time when similar companies were folding. A sideline of EV1.net's success was Marsh's discovery of the functionality of control panel adaptations that would allow virtually anyone to run a server and therefore a hosting business. Additional server configurations pioneered by Marsh enhanced the dependability of hosting systems and despite Marsh's late entry into the server industry, the company quickly achieved profitability and soon boasted a cache of over 30,000 servers in his data centers. Marsh's ongoing crusade to create new features, values and benefits for his customers allowed him to outpace his competition and his consistent changes and upgrades were continually attracting new audiences while empowering other entrepreneurs.
EV1.net's server business became the largest of its kind, but it is Marsh's experiences as an advertiser and client that he believes will serve him best as the driving force behind eSigns.com. As an idea provider and problem-solver, Marsh's expertise spans both sides of the client-vendor equation and better equips him to deliver potent operating and financing solutions to this already profitable enterprise.
As eSigns.com's de facto commander-in-chief, Marsh will call upon his real world tutorial as well as his father's fundamental teachings to complete this next chapter of his professional life. As for his personal life, this devoted husband and father spends his off hours in support of family pursuits, charitable efforts, and his favorite sports teams.