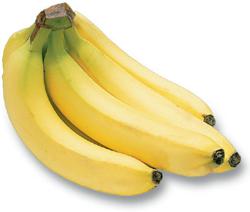 Banana @ Pomology.org
Mannheim, Germany (PRWEB) May 11, 2012
As part of its Pomological Crops category, the Pomological Magazine has upgraded its content with information on the cultivation and production of bananas including cultivation, pests and diseases, harvest, postharvest and storage.
Bananas (Musa, Musaceae) comprise the commercially most widely consumed fresh fruit cultivars including 'Cavendish', cooking bananas (plantains), as well as minor cultivars such as seeded bananas (Musa balbisiana). Fresh fruits for export are picked and shipped green, and then ripened with ethylene gas in controlled atmosphere (CA) facilities in the country of destination. The starchier plantains are consumed as a staple in many tropical countries.
Significant resources in the banana section of the site's crops category include the Banana Page of the Center for New Crops and Plants Products of Purdue University which covers many aspects of this fruit of the warm climates. Another resource is that of the crop profile for bananas in Hawaii published on the National Site for the USDA Regional IPM Centers Information System. The category also includes an online book on "Banana Improvement: Cellular, Molecular Biology, and Induced Mutations" produced by the Agriculture and Consumer Protection Department of the Food and Agriculture Organization of the United Nations (FAO), and the homepage of the "Banana and Plantain" Section of Biodiversity International.
Besides links to governmental and commercial institutions working with Bananas, the Fruit Magazine also features a wide range of scientific information and links to papers, research articles and other scholarly literature on Banana Research. This section features resources on "Alternative Respiration and Heat Production in Ripening Banana Fruits", a paper on "Oligonucleotide and Amplification Fingerprinting of Wild Species and Cultivars of Banana" which was published in the renown journal "Nature" and a study on "Within-bunch Variability in Banana Fruit Weight: Importance of Developmental Lag Between Fruits" published in the scholarly journal "Annals of Botany".
Pomology.org was launched in 1996 and has emerged as a comprehensive aggregator of websites and science references in the applied life science pomology. The site is now under new management and has just been republished.
Users who wish to submit their own or their company's website for inclusion in Pomology.org are welcome to submit their listing through the site. Furthermore, the site maintains a pomology research section number of Pomology RSS feeds which enables users to subscribe to their most favorite topics within the site. For better public exposure Pomology.org also maintains and continuously updates the Twitter account @Pomology_.