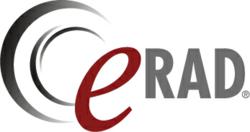 eRAD's software has the highly granular sophistication needed to perform...yet hide all this sophistication behind a simple work environment for the radiologist.
Greenville, South Carolina (PRWEB) May 14, 2012
eRAD, a division of RadNet (Nasdaq: RDNT), announced today that Radiologic Associates of Northwest Indiana (RANI) of Valparaiso, Indiana, has successfully implemented eRAD's uniRAD Global Worklist solution.
RANI's highly sub-specialized board-certified radiologists, who provide comprehensive diagnostic imaging and interventional radiology services to multiple hospitals and outpatient imaging clinics throughout northwest Indiana, found themselves faced with a problem that confronts most radiology groups today: Productivity and business growth are hampered by the need to use multiple information systems for worklists, image access, and report-generation. This problem results in unequal work distribution, and often inhibits the interpretation of diagnostic images by the most appropriate subspecialist.
Divyesh G. Patel, MD, the radiologist who led RANI's search for a solution, comments: "Most radiology groups who cover multiple locations know what a nightmare the workflow can be. We had to use multiple worklists, multiple PACS systems, multiple dictation systems, even multiple microphones! This often forced us into workflows that were not fluid, inhibited the enterprise-wide availability of our subspecialists, and impeded our productivity. It was simply not a sustainable way to grow our business."
Having implemented eRAD's uniRAD solution, RANI's radiologists now interpret studies from many originating sites using a single worklist and single image-viewer with an integrated digital dictation and transcription system. All studies and the appropriate prior images are available, and RANI's radiologists can access this system from anywhere. Once the final medical report is created, it is distributed back to the requesting physician and the originating location using facility-specific interfaces.
Dr. Patel continues, "When images from multiple facilities are combined into a single system, you will immediately be confronted with a cacophony of data: Procedure names and titles, series descriptions, format of patient names, DICOM attributes, will all vary greatly from one hospital to another. Simply throwing them all into a common system may sound great on paper, but you will need extremely sophisticated data coercion and DICOM mapping tools to harmonize this data, retrieve appropriate prior images based on location-specific criteria, and present this information to a busy radiologist who can simply interpret images at his cruising speed. eRAD's software has the highly granular sophistication needed to perform all this, yet hides all this sophistication behind a simple work environment for the radiologist. We now have the fluid solution that can allow us to expand our business smoothly, and believe that we have already increased our productive capacity by over a thousand radiologist hours per year. And that's just for starters."
The sale of the eRAD solution was facilitated by RPS Imaging of Michigan City, Indiana. http://www.rps-imaging.com.