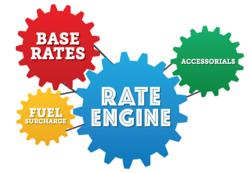 Being selected is a testament to the hard work and dedication of both our employees and our customers who have helped forge SmartFreightWare into one of the industry's finest Transportation Management Systems available.
Lenexa, KS (PRWEB) May 12, 2012
Inbound Logistics Magazine released its list of 2012 Top 100 Logistic IT Providers in its April 2012 issue, naming SmartFreightWare to the list.
Inbound Logistics recognized the top 100 logistics IT companies that foster excellence in the logistics field. The selection process began with a pool of 300 companies; Inbound editors narrowed the pool to 100 companies using questionnaire responses, personal interviews and additional research. Emphasis was placed on those companies who provide affordable, efficient and simple logistics solutions to their clientele.
Inbound Logistics selected SmartFreightWare because its solutions work tactically to master supply chain transactions, as well as strategically to act as a change agent to drive the enterprise to more closely match demand to supply.
SmartFreightWare focuses on delivering ongoing, measurable cost savings for its clients. They help clients stop the manual madness and achieve "shipping zen."
About Inbound Logistics Magazine
Inbound Logistics is the pioneering publication of the supply chain management industry. It advocates the realignment of business by better matching supply to demand, and speeding and reducing inventory. Read more about the Top 100 Logistics IT Providers.