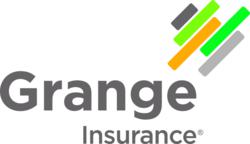 "A boat is a large investment, so make sure to protect it with the proper insurance policy," says John Ammendola, president of personal lines, Grange Insurance.
Columbus, OH (PRWEB) May 15, 2012
Each year the U.S. Coast Guard records thousands of recreational boating accidents. So as millions of Americans gear up for another summer on the water, Grange Insurance offers simple strategies that help to protect people and their property.

Inspect your vehicle and trailer before towing your boat. Before the boat is attached, check to make sure tires are inflated and in good condition, trailer lights function properly, lug nuts are tight and your tow vehicle has the proper amount of oil and fuel before the boat is attached.
Stow one inspected life jacket aboard per passenger. Boat owners must test all life jackets approximately once a year. Replace jackets that are faded, waterlogged or have holes or tears. All passengers should also wear a life jacket at all times whenever they are out on the water.
Maintain safety out of the water. Staying hydrated and wearing proper sun protection is essential while boating because the water reflection creates stronger UV rays. Using a higher SPF sunscreen, wearing sunglasses, a hat, proper deck shoes and having additional clothing for quick changes in weather are all necessary.
Know your boat and be aware of your surroundings. Confirm all individuals responsible for driving are familiar with the controls of the boat and the area in which you are boating. Drivers should always watch the boat path and pay close attention to other boating traffic and potential obstructions.
Utilize everybody aboard when participating in water activities. According to John Ammendola, president of personal lines for Grange Insurance, water sports, such as waterskiing or tubing, are a team sport and are related to boat owner safety. Drivers are responsible for choosing a safe place to enjoy water activities, and other participants must remain alert of other boats, people in the water and possible obstructions.
"Many states require an observer be aboard to monitor water-skiers and tubers, watch the area around the boat, and help communicate to the driver," says Ammendola. "The water-skier or tuber should be able to communicate with the boat and spotter through hand signals, and everybody aboard should understand the signals."
Protect your boat with a quality insurance plan. "A boat is a large investment, so make sure to protect it with the proper insurance policy," says Ammendola. "Boaters should work with their insurance provider to identify the most appropriate protection packages."
For more information about boating policies, contact an independent agent or visit http://www.grangeinsurance.com.
About Grange
Grange Insurance, with $2 billion in assets and in excess of $1 billion in annual revenue, is an insurance provider based in Columbus, Ohio. Through its network of independent agents, Grange offers auto, home, life and business insurance protection. Established in 1935, the company and its affiliates serve policyholders in Georgia, Illinois, Indiana, Iowa, Kentucky, Michigan, Minnesota, Ohio, Pennsylvania, South Carolina, Tennessee, Virginia and Wisconsin. For more information, visit http://www.grangeinsurance.com.