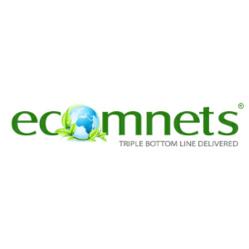 SSAE 16 certification helps controlled areas of data center in a standardized, auditable and verifiable manner. We are committed for information security and controls in our datacenter
HERNDON, VA (PRWEB) May 14, 2012
EcomNets, a Green Technology Solutions company, announced today that it recently completed its examination for Attestation Engagements (SSAE) No. 16, Reporting on Controls at a Service Organization, in conformity with Statement on Standards. This examination was performed by an independent accounting and auditing firm through April 15, 2012.
The completion of SSAE 16 Type I examination indicates that selected EcomNets processes, procedures and controls have been formally evaluated by an independent accounting and auditing firm. The examination included the company's controls related to Information Operation areas
According to Raj Kosuri, CEO of EcomNets, "SSAE 16 certification helps controlled areas of data center in a standardized, auditable and verifiable manner. We are committed for information security and controls in our datacenter."
SSAE 16 is designated by the U.S. Securities and Exchange Commission (SEC) as an acceptable method for a user entity's management to obtain assurance about a Service Organization's internal controls without conducting additional assessments. The requirements of Section 404 of the Sarbanes-Oxley Act of 2002 make SSAE 16 reports crucial to the process of reporting on effective internal controls by public companies.
A SSAE 16 examination is widely recognized, because it represents that a Service Organization has been through an evaluation of their control activities as they relate to an audit of the financial statements of its customers.
About EcomNets
EcomNets is a privately held company. EcomNets is a Green IT Solutions Provider (GSP) which helps organizations who are committed to climate change. EcomNets develops and markets virtualization-based software and hardware solutions that deliver superior desktop computing.