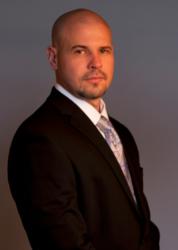 Coral Gables, FL. (PRWEB) May 11, 2012
Professional Bank's appointment of Julio R. Martinez as Executive Vice President and Chief Financial Officer continues the bank's commitment to community leadership and excellence in banking.
As CFO, Mr. Martinez is responsible for all financial and regulatory reporting, treasury management and interest rate risk, oversight of daily banking operations, compliance with internal controls, and communications with auditors and bank regulators, all of which are necessary to maintain the superior level of concierge-style client service offered at Professional Bank.
Mr. Martinez has 20 years of local banking and financial accounting experience in senior level positions. Prior to joining Professional Bank, Martinez was Senior Vice President, CFO at Union Credit Bank where he was responsible for the overall financial management and reporting of the bank. Martinez also held senior positions at BAC Florida Bank as CFO; BDO Seidman; Executive National Bank; Morrison Brown Argiz & Co; and at Commercebank, N.A. Prior to his banking and accounting career, Mr. Martinez served in the United States Marines.
"Julio Martinez is a natural leader and his combined banking and accounting experience and knowledge adds to our ability to service the needs of our customers and shareholders as well as to help position Professional Bank for future growth," said Raul G. Valdes-Fauli, President and CEO, Professional Bank.
"Today's banking, regulatory and lending environment demands that community banks acquire and retain top talent like Mr. Martinez to help meet their financial objectives," said Dr.. Stanley Shapiro, Chairman of the Board. "We are very proud to have Julio Martinez join the ranks of Professional Bank as our new CFO," added Dr. Shapiro.
Mr. Martinez earned a Bachelor of Science in Accounting from Barry University in 1997 and is a Certified Public Accountant in Florida.
About Professional Bank
Professional Bank is a strong "relationship bank" serving the banking needs of professionals, business owners, entrepreneurs and executives in our community while providing its customers with a concierge-style banking service. Professional Bank is a member of FDIC and an Equal Housing Lender. For more information about Professional Bank, please visit http://www.professionalbankfl.com.
Contact:
Alec J. Rosen | 786.457.6680
alecjr(at)ajrpartners.com