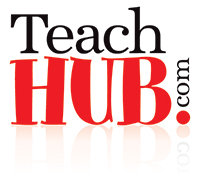 (PRWEB) May 11, 2012
TeachHUB.com is excited to honor amazing teachers everywhere! During this celebratory week, TeachHUB is featuring fun articles that remind teachers how truly important they are.
The education community has been all gloom and doom recently, with Waiting for Superman, protests with bad press, and more standards on top of foolish mandates coming down from every which way.
With 99 Reasons Teachers Rock, TeachHUB wants to remind all teachers that they rock by providing 99 reasons to prove it!
With TeachHUB's Shoutout to 26 Awesome K-12 Teacher Blogs, TeachHUB wants to recognize some amazing teacher bloggers. The article provides a list of 26 awesome teacher blogs to check out divided by grade, subject or specialty. They cover grades K-12, ed tech, special education and more.
In Videos: Celebs Honor Educators for Teacher Appreciation Week, TeachHUB shares the US Department of Education's platform to thank teachers for Teacher Appreciation Week. The article features videos from celebrities from the small screen, government and educational entertainment industry.
Besides featuring K-12 Education news, TeachHUB also provides teachers with daily video writing prompts, classroom tools professional development and more. Those interested in receiving weekly updates on the new resources available on TeachHUB can sign up for the free TeachHUB Happenings newsletter
About TeachHUB.com
Established by teachers, for teachers, TeachHUB.com offers educators recommended classroom tools, professional development, daily lesson plans, and education news. The website is dedicated to improving the quality of education and invests in the opinions of teachers when providing resources and support for both inside and outside of the classroom. Learn more at http://www.teachhub.com