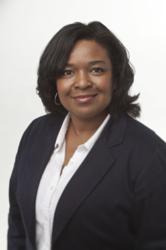 Cincinnati, Ohio (PRWEB) May 10, 2012
Dayton Early College Academy (DECA), Toledo Early College High School and Youngstown Early College, (YEC) have been issued Bronze Medals by U.S. News and World Report as part of its 2012 "Best High Schools" edition.
To read the report, click here.
Also making the list are Akron Early College High School and Columbus Africentric Early College. The high schools are among nine early college high schools initiated by KnowledgeWorks more than eight years ago. The initiative is now a part of EDWorks' Fast Track high school approach.
EDWorks is a subsidiary of KnowledgeWorks. Early College High Schools' dual-enrollment approach allows students to earn high school and college credits simultaneously. More than 2,200 students have been served by the initiative since its inception, many of them graduating from high school with associate degrees from the higher education partners.
U.S. News issued a Bronze Medal to all three schools which are given to schools that meet a number of academic achievement criteria as judged by the publication, including college readiness, math and reading. DECA students scored 100 percent proficient in math and 94 percent proficient in reading. Toledo students scored 100 percent proficient in math and 98 percent proficient in reading. YEC students scored 97 percent proficiency in math and 95 percent proficiency in reading. Dayton Early College Academy received the same honor in 2009.
Harold D. Brown, president of EDWorks, said he believes the schools' progress is a testament to those who refused to give up on students that others may not have believed in. In 2007, KnowledgeWorks formed EDWorks, a not-for-profit subsidiary, which is working to scale Ohio's successful education models, including Fast Track.
"The beauty of Ohio's Early College High Schools – and this is the case at Youngstown -- lies in the fact that students who attend them are often the first in their family to go to college, and most do not come from a background of means," Brown said. "Once a college-going culture is established in a family, that success is likely to be replicated over generations. That's one of the reasons why we are pleased that the Early College concept continues to thrive and be replicated in other states."
Over the past two years, EDWorks and the State University of New York have launched 23 Early College High School partnerships across the state. Known as the Smart Scholars Early College High Schools, the program is patterned after the Ohio work, providing historically underserved high school students with an opportunity to accelerate their high school courses while earning college credit.
Andrea Mulkey, national director of Fast Track, said the U.S. News acknowledgement is a testament to the perseverance and hard work of teachers, administrators, parents and students.
"These schools have achieved high rankings in the midst of funding reductions and other challenges," Mulkey said. "This kind of resiliency is familiar in Fast Track schools because students are driven to succeed and accept the challenges they face in their post-secondary school careers. I'm very proud of them."
Early Colleges in Ohio got their start in 2003, when KnowledgeWorks, working with the Bill & Melinda Gates Foundation and the Ohio Department of Education and others, created the Ohio High School Transformation Initiative (OHSTI) and Early College High School Initiative reform models partly in response to the state's poor graduation rate.
The state's Early College High Schools have consistently reported more than 33 percent of students graduate from high school with both a high school diploma and two years of college credit or an associate degree.
Thomas J. Lasley, II has witnessed the positive the impact Early College high schools have had in Ohio. He is the former Dean of the University of Dayton's School of Education and Applied Professions who launched the innovative Dayton Early College Academy and is now executive director of the Ohio Early College Association.
"The Ohio early colleges are still in their educational infancy, but the success of Youngstown, DECA and Toledo early college high schools is emblematic of what can occur, even over a short span of time, when dedicated professionals endeavor to create challenging academic programs," Lasley said. "Such programs are essential if our young people are going to be competitive for future jobs in a globalized market economy."
KnowledgeWorks is bringing the future of learning to America's high schools and creating widespread, lasting change in the communities and states we serve. Our portfolio of high school approaches includes New Tech Network high school, and EDWorks New Start, Fast Track and STEMLAB high schools. KnowledgeWorks subsidiary Strive is a national initiative that works to build the cradle to career civic infrastructure in communities to identify, sustain and scale what works for kids.