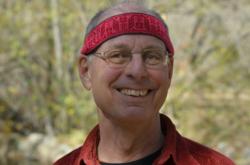 We don't have to find new ways to invent ourselves...This world is a place of ineffable mystery and we belong to it.
Margaretville, NY (PRWEB) May 15, 2012
A course offered for any one interested in Shamanism and Plant Spirit Medicine from world renowned Shaman, author and teacher Eliot Cowan. Participants will be led through guided meditations and practices to explore their own healing connection to the natural world in a safe beautiful environment (no drug usage). These are practices that have been taught by Shamans for thousands of years.
The retreat is held at the Blue Deer Center located in the New York Catskills (3 hours from New York City and 2 hours from Albany). The five day retreat begins May 22 and ends 27. No special skill or training is required for this class - all are welcome to participate in this birthright. Go here for pricing and to register.
For thousands for years, humans and plants have co-existed. Plant spirit is nurturing and healing – offering not only food and medicine, but also balance and harmony in our daily lives. This is as true and effective today as it was in ancient times, and you need not be a Shaman or a Plant Medicine Practitioner to glean the rewards of connecting to the natural world in this simple yet profound way.
Taught by Eliot Cowan, the founder of the Blue Deer Center, author of Plant Spirit Medicine, and a fully initiated Tsaurirrikame (shaman) in the Huichol Indian tradition, this experiential week-long course in Plant Spirit Medicine is designed for those who are drawn to explore the transformational properties of plant medicine and ritual, and let the healing unfold within us.
As stated by Cowan himself, "suddenly it felt urgent to discover the world, to find my place and my belonging, to find who I was, and where I was, and what there was to do..."
In addition to being the an author and Founder of Blue Deer Center, Eliot Cowan began the study and practice of herbalism in the 1960's and completed a Master of Acupuncture degree with J.R. Worsley in England in the 1970's. He also offers Plant Spirit Medicine practitioner training courses, continuing education for PSM practitioners, healing camps based on traditional Huichol shamanic healing, and animal totem courses.
Connecting to the Divine Natural World - An Introduction to Plant Spirit Medicine and the Roots of Shamanism course topics are grounded in the premise that "Believing is Seeing and What You See is What You Get." Categories include: The World Forces, Emotion, The Voice of the Seasons, Learning Plant Spirit Language, Plant Wisdom and How to Hear It, Dream and Reality, Ancestors, Soul and Spiritual Path, and Time Around the Fire.
Members of this class are reinforced that there is no illusion of separation from nature, and that restoration of our natural state of grace can be as simple as what Mother Earth has put before us.
Blue Deer Center provides an important setting for teachings and practices that promote balanced relationship with the natural world. They particularly welcome ancestral approaches to healing, ritual, and retreat. The Center's origins are rooted in the Huichol shamanic tradition and living connection to the universal and sacred spirit of fire.
For more information on the Blue Deer Center, visit our website at http://www.bluedeer.org or call 845-586-3225.