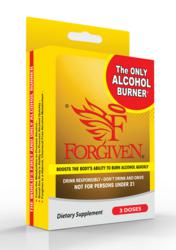 It's going to be an amazing event and a great environment to introduce people to Forgiven.
Atlanta, Georgia (PRWEB) May 15, 2012
RH Laboratories, the distributor behind Forgiven Alcohol Metabolizer, has announced that they will be sponsoring the Rock USA music festival this year with a stage named after the product.
The Forgiven Stage will be located within the Budweiser Pavilion, and will be accompanied by a booth selling the product. The sponsorship also includes another booth in the marketplace area and prominent signage throughout the event including high-traffic areas like the main entrance gate.
Rock USA is a music festival held July 12th-14th at Ford Festival Park in Oshkosh, Wisconsin. The line-up includes big names and rock legends like Shinedown, Hinder, Skillet, Mötley Crüe, Tesla, Kid Rock, Seether, and Papa Roach.
"We're really excited to be a part of Rock USA," says RH Laboratories President, Joshua Maurice. "It's going to be an amazing event and a great environment to introduce people to Forgiven."
About RH Laboratories
RH Laboratories manufactures RockHard Weekend, an all-natural male sexual performance enhancer as well as Pandora, an all-natural sexual enhancer for women. RH Laboratories is constantly using innovative techniques to promote their products not only as supplements but also as a lifestyle. In addition to the products RH Labs manufactures, they are the exclusive distributor of Forgiven, the world's first alcohol metabolizer.
About Forgiven Bottling Group
Chas Aday and TJ Lavin formed Forgiven Bottling Group in 2009. Their product, Forgiven, is the first and only product on the market that has been shown to increase the rate at which the body processes alcohol. In the initial clinical trial, the average increase in metabolic rate was over 500 percent. The product's proprietary blend of all-natural ingredients includes organic acids, amino acids, vitamins, and herbs that increase the body's metabolic rate while restoring the necessary amounts of essential vitamins and nutrients.