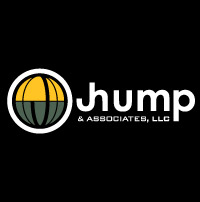 "It's no secret the oil industry is heading in the right direction and that will present many operational challenges for our colleagues," said Jhump founder and president Jerry Humphrey.
Houston, TX (PRWEB) May 12, 2012
The 2012 Offshore Technology Conference at Reliant Park in Houston is celebrating a 30-year high in attendance with 89,400 people attending the show. OTC officials say the numbers were up 14% over 2011 and mark the third highest in show history. One attendee, Jhump & Associates founder and president Jerry Humphrey says the high attendance only proves that the industry is on the upswing but facing several challenges, "It's no secret the oil industry is heading in the right direction and that will present many operational challenges for our colleagues."
In a release on the OTC website, conference chairman Steve Balint echoed Humphrey's opinion, "The industry is on the rise and the challenges are ahead, making it more important than ever to collaborate and share best practices," Balint added, "In terms of strength of the technical sessions and technology on display, OTC reached a record-breaking number of people."
Humphrey says exploration and drilling are ramping up and companies are scrambling to meet the demand of getting the right people, the right teams and the right resources in place. That's where he says his company shines, "We're drilling people. Our team has been proven in the field and we understand the business and the culture. That gives us a competitive advantage when it comes to business development and human capitol."
Jhump has proven itself as a leader in finding solutions for its oil industry clients. In addition to finding the right people to handle the job, Jhump has had abundant success in working with companies in liquidating surplus equipment. "Finding oil and gas is a process that uses a bunch of equipment," Humphrey said. "When you use that much equipment, there's going to come a time when you don't need it anymore or something breaks down and you need a part. That's where we come in."
Jhump has watched its surplus equipment sales soar over the past few years, including a 117% rise since last year. Humphrey says their success can be attributed to their process of evaluating the goods with a fair price, connecting the right buyers and sellers and the addition of Equipstream.com, a new online surplus marketplace. "We wanted to make the process of finding, listing and buying equipment simple," Humphrey said. "Equipstream.com allows us to do that. Now anyone can visit our site, see our goods and make a purchase with the click of a mouse."
Humphrey was proud to tell this year's OTC visitors all about Jhump's success and show them the benefits of using Equipstream.com. The company had their largest presence ever at the conference. "Our booth was packed with clients and curious visitors daily," he said. "While we've been around for a few years, this year marks a new beginning for us. Our philosophy hasn't changed, but our company has grown. And most importantly, people are learning more about Jhump. And they're learning when it comes to the services we provide, we do what we say we're going to do. And most of the time, we outperform our projections."
Jhump & Associates sets the standards in oil and gas business development, human capital and surplus equipment liquidation and procurement services. With a proven track record and relationships built on trust, Jhump evaluates and lists surplus equipment, determines a fair price and finds the right buyers and sellers. For more information on their processes and services, please visit:
http://www.jhump.com.