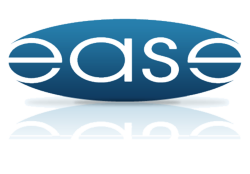 "We are very excited to offer our customers the flexibility to use EASEworks or RetailEASE in the cloud."
Mission Viejo, CA (PRWEB) May 11, 2012
As part of a continued effort to offer state of the art software products to their customers, EASE Inc. has announced that the latest version of their EASEworks and RetailEASE software is now available as a cloud based application. This announcement comes several months after EASE announced the release of V7.0 of their software earlier this year.
Michael Linos, CEO and President of EASE Inc. said, "We are very excited to offer our customers the flexibility to use EASEworks or RetailEASE in the cloud in addition to our already released client server and web based applications. We continue to be aggressive in our development efforts to offer our customers state of the art products and services. With this new cloud based offering we will be able to offer even greater flexibility to our customers with efficient pricing and cost models. With our release of the cloud based application, EASE customers now have the ability to use our system in the environment best suited for their users."
EASE customers will now have the ability to use EASEworks and RetailEASE in different computing environments. First, traditional client server versions of the software will still be available for those customers that want to host their application on local servers and access their data through their LAN infrastructure. Second, the web based version can be hosted on-site with an IIS server located inside the customers firewall. Third, the newly released cloud based application will be hosted by EASE in an agreement with a leading cloud computing provider and will require no hardware or infrastructure to be installed by their customers. In addition, the pricing model will change with the cloud based version from a more traditional site license model to a cloud computing per user model.
About EASE Inc. – EASE Inc. was founded in 1986 with the goal of providing Industrial, Manufacturing and Quality Engineers with a powerful and cost effective suite of software products. EASE Inc. is the leading provider of On-Demand Manufacturing Productivity Solutions with clients that include: Dell, Cummins, Harley Davidson, Aston Martin, Black & Decker, Rolls Royce, Home Depot, Safeway, US Navy, Raytheon, Sub-Zero, Teledyne, Toys "R" Us, Tyson, Hitachi, Lowe's and many others. EASE Inc. is a recognized innovator in the field of Engineered Labor Standards, Work Instructions and Manufacturing Document Management software.
For additional information please contact EASE Inc. at 949-348-7511 and visit our website at http://easeinc.com