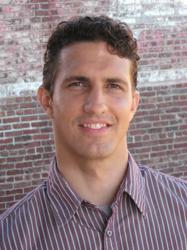 ...great place to network with industries that you may not normally had reason in engaging, you have every possible facet of the business world represented here....Chris Opat | Cyrus One
Hoffman Estates, Ill (PRWEB) May 11, 2012
CIOsynergy, a provider of thought leading conferences, today announced that Dom Sagolla, co-creator of Twitter and author of 140 Characters: Style Guide for Short Form, will be the keynote speaker at their event at the Ritz Carlton Hotel, in San Francisco California, Thursday June 7, 2012.
Dominic Sagolla's 140 CHARACTERS: Style Guide for Short Form aims to do for the short form what Strunk & White's The Elements of Style did for good writing on paper; via lessons in grammar and composition, but also discussing the importance of simplicity, honesty, and humor.
Dominic, a graduate of Swarthmore and Harvard, worked as a developmental engineer at Odeo when it became Twitter in 2006, and was involved in its initial stages of development. He is an engineer with AdobeAir, the founder of DollarApp, an iPhone application development company, and was responsible for the official Obama '08 iPhone Application.
Open to Fortune 500's and mid-market enterprise, directIT San Francisco gathers senior executives from the office of the CIO, including Directors, VPs, Chief Architects, CTOs and CIOs. There is no registration fee to attend but seats are limited.
For more information about or to participate in directIT San Francisco please visit: http://sf.cio-event.com or contact Araceli Delgado at aracelid(at)ciosynergy.com or 847.278.2213 ext. 899.
About CIOsynergy
CIOsynergy provides a platform that brings together the thought leaders of IT through events that incorporate face-to-face meeting opportunities, panel discussions, think tanks and keynotes, and C-suite networking programs.
Previous events have attracted C-suite leaders from companies such as Wal-Mart, Salesforce, Home Depot, Bank of America, Forbes Media, Wells Fargo, Shell, Allstate, State Farm, Career Education Corp, Pepsi, Sara Lee, Kraft, BP, Loyola University, Kaiser Permanente, Mayo Clinic, and Walgreens.
The company operations nationwide and has previously partnered with sponsors such as IBM, 3com, VMware, Unisys, Hitachi, Oracle, SunGard, Dell, Google, Amazon, and HTC among 100's more.