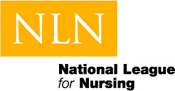 "When students are denied eligibility to take the licensing exam based solely on standardized tests, it is unfair to students and potentially harmful to the profession." Dr. Beverly Malone, NLN CEO
New York, NY (PRWEB) May 11, 2012
Two recent NLN documents respond to a nursing education community troubled by the growing reliance on testing as a graduation requirement. NLN Vision: Fair Testing Imperative in Nursing Education and "NLN Fair Testing Guidelines" were devised to help schools of nursing make more balanced decisions about the use of standardized tests.
"The National League for Nursing recognizes the pressure faced by nursing schools to maintain high NCLEXTM pass rates: stakeholders are concerned with issues of public safety, reputation, recruitment of qualified students, competition, and accreditation," said NLN CEO Dr. Beverly Malone. "When students are denied eligibility to take the licensing exam based solely on standardized tests, it is unfair to students and potentially harmful to the profession."
Continued NLN president Dr. Judith Halstead, "At the NLN, we believe that tests and evaluative measures must be used not only to assess student achievement but, as importantly, to support student learning and evaluate and improve teaching and program effectiveness." Developed by the NLN Presidential Task Force on High-Stakes Testing, the NLN Vision: Fair Testing Imperative in Nursing Education and the "NLN Fair Testing Guidelines" are based on the League's core values of caring, integrity, diversity, and excellence, and on widely accepted testing principles.
Formulated within the context of an overall need for testing, the documents offer recommendations for test development and implementation and the achievement of a fair testing environment based on the best available evidence on testing practices from nursing and other disciplines.
Click NLN Vision: Fair Testing Imperative in Nursing Education and the NLN Fair Testing Guidelines for the complete documents.
Reporters/Editors: For more information and interview opportunities, please contact Karen R. Klestzick, chief communications officer, at 212-812-0376.
###
Dedicated to excellence in nursing, the National League for Nursing is the premier organization for nurse faculty and leaders in nursing education, offering professional development, networking opportunities, testing services, nursing research grants, and public policy initiatives to its 37,000 individual and 1,200 institutional members.