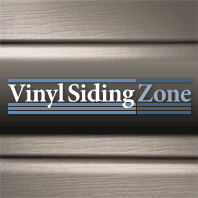 Many contests target homeowners but seldom highlight the local contractors who drive the renovation from start to finish
Foster City, Calif. (PRWEB) May 14, 2012
VinylSidingZone.com, a leading independent resource on all things vinyl siding, today launched a nationwide contest directed at homeowners and contractors. Contestants are invited to submit photos of their home exterior projects for a chance to win weekly and grand prizes. Weekly prizes of $50 gift cards will be awarded to homeowners. A grand prize of a $250 gift card will be given to the overall winning homeowner. Weekly contractor winners will be permitted to display finalist badges on their websites and the contractor responsible for the overall winning project will earn the title of "America's Best Siding Contractor."
"Many contests target homeowners but seldom highlight the local contractors who drive the renovation from start to finish," said Samantha Chun, spokesperson for VinylSidingZone.com. "That's why we're taking a different approach – we want to give credit where credit is due."
The contest launched May 14 with entries accepted through June 15. Each week, the contractor with the most votes will be given a "finalist" badge and homeowners associated with the winning entries will receive a $50 gift card. The grand prize winning contractor will earn the title of "America's Best Siding Contractor" and the homeowner associated with the top project will be awarded a $250 gift card.
"We created this contest as a way to showcase how homes can be completely transformed by new siding," continued Chun. "We believe we'll see some of today's best home siding projects, which we hope will inspire many home improvement projects this summer."
For more details on the VinylSidingzone.com "America's Best Siding Makeover" contest and to vote on entries please visit the official contest page at http://www.vinylsidingzone.com/siding-makeover/.
About VinylSidingZone.com
Since 2005, VinylSidingZone.com has been the go-to consumer resource on all things vinyl siding. The website provides homeowners with information including price research, styles, colors, manufacturers and how-to information. VinylSidingZone.com is owned and operated by QuinStreet, Inc. (NASDAQ: QNST), one of the largest Internet marketing and media companies in the world. QuinStreet is committed to providing consumers and businesses with the information they need to research, find and select the products, services and brands that best meet their needs. The company is a leader in ethical marketing practices. For more information, please visit QuinStreet.com.
###