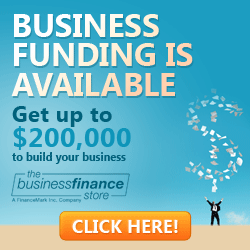 Funding is Available with The Business Finance Store.
Santa Ana, CA (PRWEB) May 11, 2012
The unemployment rate fell slightly this month, down to 8.1 percent from April's 8.2 percent, the Associated Press reported. The bad news is that this decline is likely because more people gave up looking for work. It is apparent that we are likely still in a period of belt tightening. However, this doesn't mean that financing options aren't available. In tough economic times, sometimes the lesser known financing options are the viable options. In the recent blog post "When the Tight Economy = Tight Funding, Consider A/R Financing," The Business Finance Store discusses accounts receivable financing as a potential option to fund a small business during a tight economy.
When other small business financing options like bank loans or angel investors is limited or unavailable, accounts receivable financing might be another way to go. Choosing a financing option for a small business can be a tough decisions. However, with more information a business owner can be better equipped to make the right choice. Read more about accounts receivable and other methods of small business finance at The Business Finance Store Blog.
The Business Finance Store is a business financing and consulting firm that offers customized Business Financial Solutions. Seasoned professionals offer assistance in a variety of financial solutions to help small businesses succeed such as: Business Financial Solutions, Legal Solutions, and Accounting Solutions.
The staff at The Business Finance Store understands that starting and growing a business is an exciting time. They keep it exciting by taking care of some of the most difficult aspects, by providing legal advice, helping with vital responsibilities like accounting & bookkeeping, and by obtaining business finance. They can quickly and easily guide entrepreneurs through many different complicated processes and put them on the path to success.
For 10 years The Business Finance Store has been helping startups and other small businesses legally structure their companies, find the right franchises, get the funding they need, and achieve the American Dream of owning their own successful business. Since expanding nationwide in 2007, they have helped thousands of companies and have funded over $60 Million in business credit lines, not including SBA loans. The Business Finance Store sees limitless potential in the current climate, and looks forward to many strong years of growth to come. Take some time to review their services, and give them a call.
For more information, or a free, no-obligation analysis of your business needs, visit The Business Finance Store website:http:// http://www.businessfinancestore.com. A member of their professional staff will contact you to discuss your business' short and long-term goals. Whatever you need, The Business Finance Store is there.