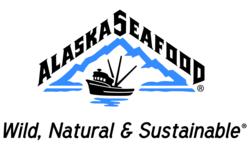 Anchorage, AK (PRWEB) May 11, 2012
The summer season for wild Alaska salmon has officially opened with a projected harvest of 132 million fish. Should the actual harvest match or exceed this figure, 2012 will mark the 25th consecutive year of a harvest in excess of 100 million salmon. While initial openings are amongst the lower volume troll-caught salmon fisheries the season will go into full swing with more salmon returning throughout the summer and into September. Alaska salmon, like all fish harvested in the state, are wild, natural and sustainable thanks to a pristine habitat, careful fisheries management and laws prohibiting finfish aquaculture. Last year's Alaska salmon harvest was the ninth largest on record, with a final total of 176 million fish.
American seafood consumption has increased along with a growing recognition of seafood's health benefits. Wild Alaska salmon is a high-quality source of protein and vitamins – including D, B6, B12 and selenium –as well as an excellent source for the omega-3 fatty acids that support brain and heart health. Best of all, Alaska's salmon fisheries are certified according to the world-standard FAO-Based Responsible Fisheries Management Certification Program, based on the guidelines of the United Nations Food & Agriculture Organization, ensuring that the state's prized fish will be available for generations to come.
Alaska is home to more than 90% of the wild salmon in North America with five different species that provide an abundance of choices in both price and flavor:

King (Chinook) – Alaska's largest salmon species, king salmon are prized for the high oil content that make this firm fish exceptionally flavorful
Sockeye (Red) – Alaska's second-most abundant species is known for its distinctive red meat color and full flavor
Coho (Silver) – Alaska's second-largest salmon species is low in saturated fat and mild in flavor
Keta (Chum) – The firmest of Alaska's salmon species, keta salmon have a lower oil content and mild flavor, perfect for cooking at gentler temperatures.
Pink – The most abundant and affordable of Alaska's salmon species is commonly seen in cans and pouches, but is also increasingly available in fillets
Visit http://www.wildalaskaflavor.com for dozens of healthy, delicious recipes as well as ideas for easy and affordable ways to enjoy wild Alaska salmon at home.
About the Alaska Seafood Marketing Institute (ASMI):
ASMI is a partnership of the State of Alaska and the Alaska seafood industry that promotes the benefits of wild and sustainable Alaska seafood. For more than 50 years, Alaska has been dedicated to sustainable seafood and as a result, Alaskans understand the need to protect the fisheries and surrounding habitats for future generations. For more information, please visit http://www.alaskaseafood.org.
Salmon 101: http://wildalaskaflavor.com/salmon