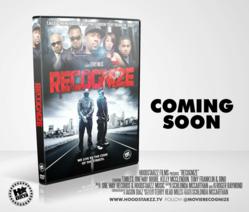 The Movie Recognize
Atlanta, GA (PRWEB) May 12, 2012
Hoodstarzz Films presents urban-based movie, Recognize. With the hype already at its highest peak, Recognize is sure to be a success. With the premier coming this July 2012, people are anxious to get their tickets now. Director/Writer "T.Miles" and Executive Producer Schlonda Mccarthan are excited to bring the hood to Hollywood. This street savvy hood classic film, Recognize will definitely be an eye opener for those who can relate to the streets. "I want my people to come and be honored on a good deed versus a bad deed. I want to show that this film is for people to recognize on what's in the inside of people rather than judging them on what you see on the outside," exclaims Miles.
"Recognize is a film project that will bring undiscovered talent to the big screen," explains Schlonda McCarthan. The film Recognize brought to you by Director/Writer T.Miles has brought the vision on screen while creating an outlet for these hidden talents to get away from the street life. One Way Boobe who is a featured artist as well as actor on the film tweeted, "My acting career has begun people… it not a game!!!" while adding the movie picture cover. Not only is the cast and crew excited but the people of Atlanta are more than ready to see this movie!
Go log into your Facebook,Twitter, YouTube, and any other social media accounts and share Recognize's photos and or links. This movie is a must see and not to be missed. Premiering this summer July 2012, be sure to bring your eyes ready to be amazed! Be sure to like the movie on Facebook MovieRecognize http://www.facebook.com/TheMovieRecognize and follow it on Twitter @movierecognize!!!