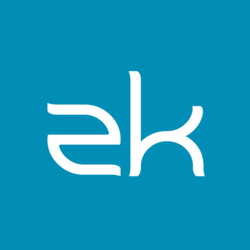 ZK 6.0.1 brings with it a whole host of new features and new components including Biglistbox to handle trillions worth of data in a matter of seconds
London (PRWEB) May 11, 2012
ZK Team has announced the release of their flagship product ZK 6.0.1 adding various features and components on top of the popular Java Web Framework ZK. ZK is a highly productive Java Web Framework designed to maximize an enterprise's operational efficiency and minimize development time and cost. ZK provides developers with a true event-driven model facilitating simple and transparent development of rich internet applications using pure Java as well as the flexibility brought about by its groundbreaking Server+client Fusion architecture that provides extreme productivity and security of event-driven server architecture while enabling fine grained control at the client.
The release of ZK 6.0.1 further empowers the flexibility and performance of ZK, introducing users to powerful new components such fusionchart integration and Biglistbox which is designed to use as little server-side memory as possible minimizing updating area exclusively to its viewport at client-side, displaying trillions worth of data at an amazing speed. Along with this, ZK 6.0.1 also comes with numerous databinding improvements including reference binding allowing the reference of an expression with a customized name, converter for children binding allowing users to specify a converter when loading children, form bean validator and more.
New Features and functionalities of ZK 6.0.1 includes but not limited to the following:

Biglistbox
Fusionchart integration including bar charts, pie charts in 2D and 3D, line, area and Gantt charts
Converter for children binding
Reference Binding
@Init on type
Easier retrival of the event as a param
Formatting methods
Form Bean Validator
For more detailed information on ZK 6.0.1, please visit the release note or download ZK 6.0.1
About Potix
Potix Corporation develops and supports ZK, the #1 Java based Ajax solution on SourceForge.net, the world's largest open source host. Innovation is the most driving force behind the growing Potix. Potix delivered the first Ajax framework to support Java and Android phones, the first embeddable Ajax spreadsheet, and the first to synergize the power of pure Java, markup and scripting languages.
ZK has more than 1,500,000 downloads since its first release in late 2005. ZK is deployed by a large number of Fortune Global 500 companies, including Barclays, Societe Generale, Swiss RE, eBay, Roche, Deutsche Bank, Sony, Sun Microsystems, Audi, EMC and Toyota, providing them with the ability to rapidly create rich Ajax enterprise level applications.