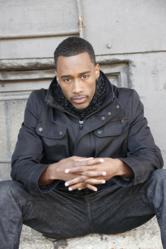 Navalle made a promise at his father's grave to have his music heard.
Appleton, WI (PRWEB) May 15, 2012
Navalle made a promise at his father's grave to have his music heard.
In keeping with his promise, Navalle has committed himself to intense preparation and plans to deliver a stunning performance. Navalle follows a strict cardio training regimen which resembles a boxing workout. This includes stretching, skipping rope and sprinting. Once he is warmed up with cardio, Navalle then moves onto push-ups, sit-ups, leg raises and squats. Navalle also does hand and eye coordination exercises to improve his timing.
Not only is Navalle's training intense, but he also puts a lot of focus into his diet. Navalle's diet consists mainly of chicken breasts, fish, a moderate amount of carbohydrates (rice, pasta, potatoes, etc.) and lots of fruits and leafy veggies.
Navalle also gets a great cardio workout during his rehearsals where he is constantly dancing through the entire routine. Navalle's program requires discipline and hints and the significance of the conference.
The SCMC Music Conference is one of the BIG three music conferences for independent artists, songwriters, producers, and independent labels. Atlantic Records and Lisa Davis Management will be in attendance to scout talent.
Navalle will meet with highly esteemed music industry executives to have his body of work reviewed. Among the executives will be a music publisher, online marketing executive, Film/TV music executive, music attorney or ASCAP/BMI/SESAC representative. Afterwards, Navalle will bring it all together to perform his unreleased song titled "Just Do It" in the hopes of securing a record deal.
As Navalle heads to the SCMC Music Conference on June 2nd, in New York to pursue his dream, be sure to check out http://www.navalleworld.com for updates and to listen to "Just Do It".