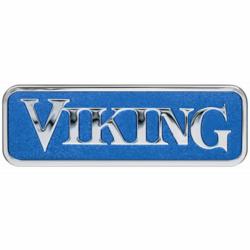 (PRWEB) May 12, 2012
The Oven Repair Company will now be adding factory authorized Viking Repair Technicians available at locations across the nation. Customers who own fine Viking Appliances will now be able to call The Oven Repair Company, and schedule an appointment with a factory authorized Viking Repair Technician.
Since it's inception in 1987, the brand name Viking Range has gained enormous respect and unwavering approval among professional and amateur culinarians around the world. Named the second most sought after brand, behind Apple iPod, by Fortune Magazine, Viking appliances combine the high performance of professional restaurant-grade appliances with the safety and convenience homeowners expect in their kitchens.
Known for launching the first commercial-type cooking range for the home, Viking Range Corporation's complete product line now includes ranges, ovens, cooktops, ventilation units, dishwashers, refrigerators, freezers, wine storage, grills and more – all things essential for both indoor and outdoor entertainment.
Across all product categories, Viking appliances ensure a consistent design, allowing chefs the ability to create a perfectly harmonious kitchen. Viking Range's product categories include Professional Indoor, Designer Indoor and Professional Outdoor kitchen appliances. The Oven Repair Company is proud to now be able to offer Factory trained authorized Repair Technicians in cities across the US.
The Oven Repair Company has been offering the best prices on Oven, Stove, and Range Repair to customers all across the country for Maytag, Sears, Whirlpool, Kenmore, Roper, Frigidaire, and many other fine name brand appliances. Now with the addition of Viking to the ranks, The Oven Repair Company can offer great prices to even more customers nationwide.
Come visit our website at http://www.ovenrepair.us and take advantage of the big savings today.