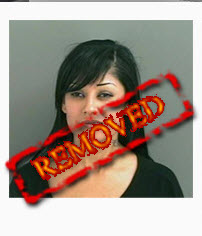 I was arrested for a simple traffic offense and I had a mugshot, RemoveMugshots.com helped me clear my name and they can help you as well. -- Dawn, Miami Florida
(PRWEB) May 11, 2012
RemoveMugshots.com has become one of the most well-known Online Reputation Repair firms in the country, helping clients remove defamatory content from webpages through advanced reputation management techniques. As a part of their comprehensive services, they specialize in mugshot removal from the Internet. RemoveMugshots.com quickly became an approved vendor for Mugshots.com which has quickly became one of the most popular mugshot websites around, cataloging the booking information, arrest records, and mugshots of millions of people during the past several years. The site keeps an updated list of the latest mugshots and allows users to browse mugshots easily by state and county.
RemoveMugshots.com became an approved vendor with mugshots.com because of the integrity mugshots.com shows with its approach to mugshots removals. "We were immediately impressed with Mugshots.com from day one because they won't just remove any mugshot because someone wants to unpublish". Mugshots.com will not remove any violent offenders, people listed in the sex offenders database or anything to do with crimes against children. We found their professional approach to be refreshing. Mugshots.com will also do free removals if a case has been expunged and abide by all court orders.
85% of HR people will Google a person's name before they even look at a resume and if the first thing they see is a mugshot they are very likely to toss out the resume. RemoveMugshots.com works with our clients to ensure that when people Google their names they only find positive things about them.
RemoveMugshots.com has become the leader in Online Reputation Repair and performs fast, same day removals of mugshots from Mugshots.com. RemoveMugshots.com is able to get your mugshot removed within 24 hours and out of the Google Search results within 2 weeks.
Mugshots are made freely available to the public by local sheriff's offices so posting them on a website is not illegal. Removemugshots.com works closely with each client so that when their friends, relatives, family, current employer or future employer Google your name they only find positive things about them. RemoveMugshots.com uses the Google de-indexing tool to help remove all records of the mugshot from Google ensuring a second chance for clients.
All mugshots removals are reviewed by Mugshots.com and their attorneys before being approved for removal. The attorneys have the final say on all Mugshots.com removals. Visit RemoveMugshots.com now and have your mugshot removed today.