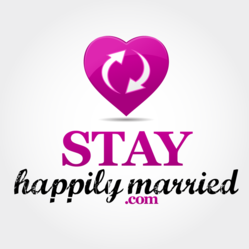 Communication doesn't only hinge on talking - it's about recognizing feelings and the reasons individuals have them.
Raleigh, NC (PRWEB) May 13, 2012
Counseling is a viable option for couples whose marriages are heading downhill – but according to psychologist Dr. Bryce Kaye, a 7-day cruise can add some buoyancy to your love life and help repair years of damage. In addition to authoring The Marriage First Aid Kit, Kaye owns Love Odyssey Charters, treating couples during 7-day cruises along North Carolina's rivers and sounds.
Rosen interviewed Kaye in his latest podcast on StayHappilyMarried.com to explore couples' options for breathing new life into a stagnant marriage. During Kaye's intensive weeklong cruise therapy, couples learn how to communicate effectively. According to Kaye, communication doesn't only hinge on talking – it's about recognizing feelings and the reasons individuals have them.
"You can have relationships knocked out-of-whack because of any number of problems, so we do a very thorough assessment in the very early part [of each cruise]… from there we design an intervention strategy, and then we start the training," says Kaye.
Therapy is not a one-size-fits-all solution. Different couples need different types of therapy; what works for one may have the opposite effect on the next.
"We take a radically different approach…we use a different model than the traditional therapists, which have, by the way, very poor statistics," says Kaye. "We focus on the management of emotions that are coming mostly from the unconscious."
By treating the root causes rather than the symptoms, Kaye believes that couples can learn to communicate more effectively and save their marriages. "All Aboard the Love Odyssey" and many other recent podcasts, including "A Crash Course in Marriage" and "OMG! I Sound Just Like My Mother!" are available courtesy of Rosen Law Firm's site, StayHappilyMarried.com.
About Rosen Law Firm
Rosen Law Firm has offices in Raleigh, Charlotte and Chapel Hill. Known throughout the region for representing clients dealing with custody disputes, alimony, property distribution and domestic violence relief, Rosen Law Firm is staffed by professional, knowledgeable attorneys who understand the North Carolina court system.