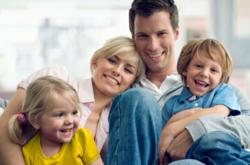 Your words shape their world!
(PRWEB) May 15, 2012
Consistent evidence shows that parental language has major impacts on children and families.
A new article entitled. The Tone of the Home by Choicez Media founder Jonathan Doyle makes a compelling case that the language that parents choose to use each day can have a powerful impact upon both short and long term outcomes for children and adolescents.
Having worked with almost a quarter of a million young people and parents in live seminars Doyle began to dig deeper into the emerging field of Positive Psychology popularised by well known experts such as Dr. Martin Selligman, former head of the American Psychological Association.
Doyle says, "Selligman opened the eyes of many of us as parents and educators to the role that language plays in both expressing and reinforcing our consistent cognitive behaviour. In essence, there is an inner conversation we are having with ourselves all day every day. What Selligman began to explore was the kind of circular relationship our language and our thoughts have."
Doyle continues, "What I want people to understand is that our language is not neutral. It actually has a powerful role in affecting our emotional states which can then, in turn, impact our language. For example, if a person is constantly saying how terrible things are this actually impacts them at the neurological level. We are gaining more and more insight into the fact that language can impact the levels of neurochemicals in a person's brain such as cortisol, epinephrine and crucially dopamine the brains dominant pleasure chemical. Dopamine is the key neurochemical that provides a sense of wellbeing and happiness."
In the article Doyle makes a strong case for the fact that how parents consistently use language with and around their children can and will have important long term affects. It also means that parents have a real opportunity to have a very positive impact.
Doyle stated, "Parents are going to have an impact with their language. We now know that conclusively. The good news is that parents can be actively involved in exactly what that impact will be by being conscious and deliberate in how and what they say on a daily base."
Doyle is not simply arguing for a Pollyanna attitude of stating everything will be ok but rather a process of aiming to be more affirming, positive and hopeful in daily conversations.
He concluded, " Having worked with so many parents I am just convinced that so many of them don't realise just what an incredible influence they can be just by making small deliberate changes. Parents are still the main players in their kids lives and they just need the tools and confidence to do what they are incredibly capable of doing."
Full text of the article is available here.