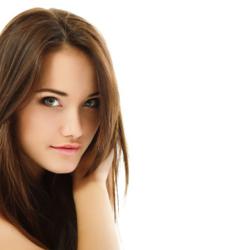 The names change but the scam stays the same
London, UK, 11th May 2012 (PRWEB UK) 11 May 2012
La Mode London tries to prevent another model getting scammed by supplying further detail on fraudulent behaviour.
At the forefront of the modelling industry, modelling advice specialists La Mode London heard about a scam doing the circuit, but its not until now that one of their clients have actually been involved.
'Thankfully, our client contacted us first to confirm some details, before parting with any of her hard earned cash,' says Helen. 'But this was a very close call.' The director for the commercial photography company explains all.
The latest modelling scam involves cold calling, or, in this particular case, messages by email directly to the model. Either a bogus model agency or modelling photographer will contact a model directly and explain, in a very believable way, who they are. This time La Mode were targeted. The email came through 'student job', by someone under the name of Sarah Graham.
'These names can change,' warns Helen. 'We've heard about this scam before. In the previous instance, models have received emails from someone called Lewis Rodwell. The names can change but the scam stays the same. Basically, these people offer a once-in-a-lifetime opportunity, in the case for our client recently, the job involved her image being accepted by 'La Model London' as one of a few who have been chosen for an electronic billboard advertisement in Gatwick airport. She was assured a cheque would arrive, this time from Spain, for a potential four figure sum.
'Our client was advised to bank the cheque when it arrived, a sum of between £3-£4000 and she was to deduct 10% for herself,' continue La Mode. She was then told to transfer 90% of the cheque to the 'agents' to cover their fee and to make flight arrangements for our client to travel to Europe, to meet a photographer and carry out the bogus modelling job.' Helen goes on to say,' our client was advised to set up a bank transfer, which would mean giving this company her bank details. When she queried and asked for more detail, these con artists were very believable, giving her answers she needed to hear, flattering her along the way and promising another £5,000 to her once the job was completed.'
La Mode explains that in this instance, the client thankfully contacted them in time.' We were horrified to hear from our model and we immediately reassured her that we were not involved in this scam in any way and that she should contact the police immediately.'
Unfortunately, in this instance, the police weren't able to act, but thankfully La Mode's model client didn't part with any money.
Scams are prevalent out there within both the modelling and acting industry, but thanks to companies like La Mode London, informing the clients and the police as soon as they hear of anything, scams can be thwarted.
Visit http://www.lamodelondon.com and keep up-to-date with all the latest information on modelling scams. As soon as they hear about a scam, La Mode London shouts about it to the rest of the modelling community and would urge all models to spread the word .