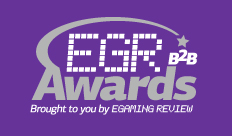 These awards recognise the significant efforts of our team to deliver innovative and differentiated solutions to our customers, particularly within the gaming industry.
(PRWEB) May 11, 2012
Optimal Payments Plc (LSE: OPAY), a leading provider of online payments, is pleased to announce that it was named as the winner of the "Innovation in Payment Solutions" Award at last night's eGaming Review B2B Awards ceremony in London.
The eGaming Review B2B Awards recognise the leading software and service providers to the eGaming market, and the Awards are one of the most prestigious events in the gaming industry calendar.
This award follows Optimal's recent successes in winning "Best Mobile Billing Application" at the mGaming Awards in April, and the "Best Payment Solution Provider - Company of the Year" - won earlier this year at the International Gaming Awards.
Optimal Payments has a long standing track record in delivering innovative and customised solutions for its customers, bringing together the payments, fraud and risk management and technology solutions required for today's fast-moving markets.
Joel Leonoff, President & CEO at Optimal Payments, said: "These awards recognise the significant efforts of our team to deliver innovative and differentiated solutions to our customers, particularly within the gaming industry. We are very pleased to be chosen for these awards, against strong competition. Our commitment to develop innovative and differentiated products remains and we continue to work with our partners to deliver industry leading solutions."