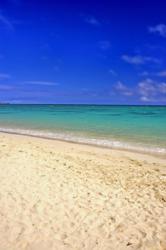 We have found that as we do more marketing, the call numbers we receive seem to go up...
Basingstoke, UK (PRWEB UK) 13 May 2012
Telemarketing for holiday companies is very important in today's world, as there are always questions surrounding holiday offers and deals on holiday websites. This is one of the main reasons that a national holiday company approached Marketing Quotes, as they needed advice from telemarketing companies that had the ability to handle high incoming call volumes. There was also the reason to outsource the calling to help with cost reduction and reducing internal staff numbers.
A spokesperson from the holiday company commented 'we have found that as we do more marketing, the call numbers we receive seem to go up, even though our website can answer all questions, people still want to call and chat through their holiday plans. For this reason we did need to outsource the calling to an agency that can handle the call volumes, as our admin team was getting swamped with answering the phones. We are also in the process of streamlining our internal staff as part of a group cost reduction drive to ensure we remain competitive in the holiday sector.'
Anne Richards (who works for Marketing Quotes) added 'we have seem many businesses recently looking at outsourcing their telemarketing from being internal to external, as it is far cheaper. This does mean that there will be job losses, but companies need to remain competitive in order to survive these days.'
About Marketing Quotes - Marketing Quotes is a free service to help UK businesses to get free quotes and advice from local marketing agencies.