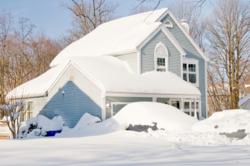 These windows won't degrade with sunlight or weather. They look better, they cost less, and they will last longer.
Ann Arbor, Michigan (PRWEB) May 15, 2012
Jyco Sealing Technologies has applied its expertise in automotive weathersealing technology to a new line of residential and commercial windows for the construction industry.
Designed to last longer, perform better and cost less than vinyl-clad windows, Jyco's frames will be made entirely from a relatively new compound called TPV, and incorporate performance and environmental features that have helped made Jyco a world leader in high performance sealing technology.
Short for thermoplastic vulcanizates, TPV is a rubber plastic compound that Jyco introduced to the North American automotive industry in 2000, and which has since become the standard for demanding window weathersealing applications in cars, SUVs and trucks.
Jyco plans to offer its stock window product line within the next twelve months to private labelers as well as to commercial and residential builders. The line will consist of three sizes up to 3' x 4'. All sizes will be available with glass or polycarbonate windows and in sliding or stationary designs.
"It was the demand for better sliding windows that attracted us to the construction market," explains John McGovern, manager of Jyco's Industrial Products unit. "Vinyl tends to pucker at the corners and the flocking can hold water and freeze tight. Our TPV designs eliminate both of those problems."
According to Mr. McGovern, TPV offers other significant advantages as well. "Color is permeated through the material, not just coated. These windows won't degrade with sunlight or weather. They look better, they cost less, and they will last longer.
"Think of what your car goes through: hurricane-force winds every time you drive on a highway, blistering heat every summer, caustic salt every winter, acid rain," he explains. "A building located in the most brutal weather on earth won't see conditions as tough as what most cars go through in the course of a year."
The company will also market its stock window line to RV manufacturers, where Jyco has been supplying various TPV parts and seals since 2005.
There are green advantages as well. Jyco processes TPV (also know as TPE, short for thermoplastic elastomers) without generating volatile organic compounds or particulate emissions. Scrap is 100% recyclable and directly reprocessable during manufacturing. And if a window ever needs to be replaced, the TPV components are recyclable.
Greener technology is nothing new to Jyco, which has been a pioneer in TPV processing and sealing technology since its founding in 2000. In 2007, the company introduced JyGreen, landmark technology to recycle tires into high performance extruded TPV sealing systems.
Jyco takes a similarly green approach to its own operations worldwide, which now include locations in Canada, China, Japan, Mexico and the United States. They have developed corporate policies for LEED standards to guide all future renovations, expansions and new plant construction, even for their facilities in low-cost offshore countries where tight environmental standards do not apply. The Leadership in Energy and Environmental Design (LEED) Green Building Rating System is the United States' accepted benchmark for the design, construction, and operation of high performance green buildings.
Jyco is the only supplier to have earned a Corporate TS/ISO/16949/9000 certification for Design, Testing, and Manufacturing of TPV seals.