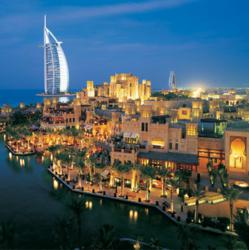 London, UK (PRWEB) May 13, 2012
As part of its plans to expand its Middle East operations in 2012 Private Jet Central has announced plans to increase the availability of flights in the region. More flights are to be scheduled and clients wishing to fly private jet from Abu Dhabi to Beijing will benefit from an increased choice of aircraft. The move is in response to a growing demand for private jet charters in the region particularly from the large numbers of Chinese citizens resident in the UAE and Abu Dhabi.
Trade links between the United Arab Emirates and China have been growing at a remarkable rate since official diplomatic relations was first established in 1984. The UAE is now China's second largest trade partner in the Gulf region and trade between the two countries was valued at more than $35 billion in 2011. This figure is set to rise in the coming years as the UAE acts as a trade hub for China's exports to the Middle East and Africa.
In addition to strong trade links between China and the UAE there is a growing number of cultural and educational exchange programs. Two Confucius Institutes have been established to promote understanding of the Chinese culture and language. With over 200,000 Chinese citizens currently working and living in the UAE ties between the two countries can only become stronger and provide a steady demand for private jet flights to Beijing and other Chinese cities.
The Director of Aviation at PJC has said "The Middle East is potentially going to be our biggest market in the next few years". He added "It already accounts for a sizable amount of our business and we are looking to grow that business significantly by increasing the number of flights from the region".
People wishing to fly private jet from Abu Dhabi to Singapore or other destinations in Europe or around the rest of the world can visit the Private Jet Central website. With a huge range of luxury jets, 24/7 access to dedicated flight consultants and flights to hundreds of destinations around the world they offer a customised service which is unique in the industry.
About Private Jet Central
Private Jet Central is a global jet charter company with offices in the United Kingdom, United States and the Middle East. Founded in 2001 they offer a range of jet charter services to business and pleasure users in the UK and Europe. More information on the full range of services offered by Private Jet Central is available from their website at http://www.privatejetcentral.com/ and also by contacting any of their offices by phone or via e-mail.