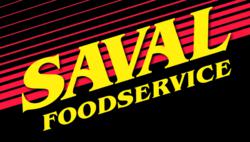 Elkridge, MD (PRWEB) May 14, 2012
Saval Foodservice announces the hiring of Max Becker as the new Beverage and Culinary Sales Specialist.
Mr. Becker will be responsible for growing Saval's Beverage category, including coffee, tea and fountain dispenser sales. In addition, Mr. Becker will be working under the direction of Bryan Bernstein, Saval's newly appointed Marketing Director and Corporate Chef. Max will be taking over some of the culinary tasks and customer menu consultation services.
Mr. Becker has had an impressive career as restaurant owner and operator, broad line sales representative, and most recently as Corporate Chef for Avalon Foodservice in Ohio.
Max joins Saval at an exciting time; he is expected to fuel Saval Foodservice's development as the dominant independent in the Mid-Atlantic region.
Saval Foodservice is an 80 year old independent broad line distributor of food and food-related products to the commercial restaurant segment. Saval employs over 200 people in its Elkridge, MD, distribution center.