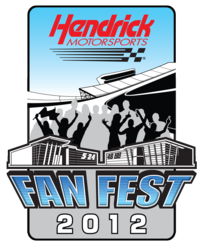 Concord, North Carolina (PRWEB) May 21, 2012
GameTruck is happy to be apart of the upcoming Hendrick Motorsports Fan Fest on May 25th, 2012 at the Hendrick Motorsports Concord facility. Hendrick Motorsports will host the Fan Fest during Charlotte Motor Speedway race weeks. GameTruck will be one of the many family-friendly activities including special appearances by many NASCAR superstars, autograph signings, live music and great food.
Come into GameTruck and win your own race on Jimmy Johnson's Anything With an Engine played on XBox 360, Wii, and the PS3.
The Hendrick Motorsports Fan Fest is free and open to the public! It will run from 11 a.m. until 7 p.m. Visit their website at http://www.HendrickMotorsports.com/FanFest