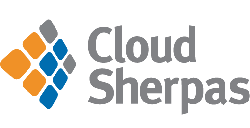 Our team works with enterprises to develop custom applications, and FieldMap is just one example of our capabilities and the types of integrated mobile solutions that we can build for our customers.
Orlando, FL (PRWEB) May 14, 2012
Atlanta based enterprise cloud service provider Cloud Sherpas today unveiled FieldMap, the latest in a series of recent custom mobile application projects that demonstrates the company's rapidly growing footprint in the enterprise mobile cloud solutions marketplace.
Cloud Sherpas, a recently announced Americas' SAP Users' Group (ASUG) Platinum Affiliate, will be demoing the iPad-optimized mobile solution at the ASUG Annual Conference — held jointly with SAP's annual SAPPHIRE NOW event — in Orlando, Fla., from May 14-16.
FieldMap is an enterprise-ready iPad app for managing remote sales and service teams, built to integrate back-office applications seamlessly with Google Apps for Business accounts.
"Working with teams in the field and coordinating schedules for customer appointments is an ongoing challenge for service organizations," said Ryan Northington, Senior Mobility Consultant, North America, for Cloud Sherpas. "Our team works with enterprises to develop custom applications, and FieldMap is just one example of our capabilities and the types of integrated mobile solutions that we can build for our customers."
The app, which will soon be made available in the iTunes App Store as a pared down Sandbox demo for interested customers, also provides real-time updates to enterprise support teams, adding an additional layer of mobile access to data management systems for CRM and ERP functions, for example, to increase connectivity with and among on-the-ground teams.
FieldMap provides a feature-rich, customizable, user interface for scheduling and managing appointments, with built-in capabilities to integrate with Google Maps for visualizing appointments across a large network of users and geographies.
FieldMap Main Features

Google Apps - FieldMap integrates with Google Calendar and Google Maps as a means to distribute new and updated appointments to team members in the field
Gesture Based Scheduling - By leveraging the iPad's large touch screen and common gestures, scheduling is as easy as dragging an appointment to your team member's calendar
Event Filter - FieldMap delivers an accurate snapshot of your team's schedules with the ability to view all events by team member or by day/week/month
Custom Experience - Cloud Sherpas creates a custom experience by leveraging existing ERP or CRM implementations to pull in customer information from existing backend systems
The FieldMap release is the latest in a series of announcements in a 3-month campaign designed to highlight the recent addition of the Sydney-based Mobility team, headed by Vice President Doug Maloney.
Cloud Sherpas Mobility brings customers added value by creating innovative, cloud-based mobile applications that maximize workforce connectivity and productivity. Earlier this month, the Mobility practice introduced the mobile app ChitChat, a social collaboration tool that allows content creators and collaborators to broadcast information and documents with other team members.
About Cloud Sherpas
Cloud Sherpas, the Google Enterprise 2011 Partner of the Year, is one of the world's leading cloud service providers, offering a comprehensive catalog of solutions and consultative services to help enterprise corporations, educational institutions and government organizations meet — head on — the increasingly complex demands of the data-driven global economy. Since 2008, Cloud Sherpas' experts have transitioned more than 1.5 million end-users from legacy, on-premise systems to cloud-based solutions for email and messaging, document collaboration, CRM and other core business functions, offering valuable expertise on cloud implementation, custom development, cross-platform mobile integration and competitive social business strategies. Cloud Sherpas maintains offices in Atlanta, Brisbane, Chicago, Manila, New York, San Francisco, Sydney and Wellington, New Zealand. For more information visit http://www.cloudsherpas.com.
ASUG Partnership Contact at Cloud Sherpas:
David Pauli
Global Cloud Strategy & Alliances
Cloud Sherpas
dpauli(at)cloudsherpas(dot)com
(415) 385-9395