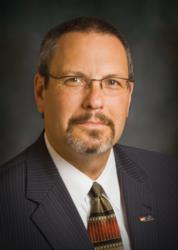 "If we developed standard ways for all payers and all providers to talk to each other electronically, which doesn't exist today in a very useful way, we'd take some of the inefficiencies out of the system and begin to make real improvements."
Minneapolis, MN (PRWEB) May 15, 2012
The leader of U.S. Bank Healthcare Payment Solutions says America's healthcare payment system needs an overhaul to keep pace with health reform and to help consumers meet financial obligations amid the rise in consumer driven health plans. An electronic, standards-based payment structure is key to greater cost transparency and efficient interactions among healthcare providers, payers, employers and consumers.
"Our current payments system is composed of many parts and players pieced together into one unwieldy beast," said Ralph Bernstein, Senior Vice President of Healthcare Payment Solutions and Emerging Strategies & Innovation for U.S. Bank Corporate Payment Systems . "Nobody can make sense of it because it doesn't make any sense. We need a more efficient system that consumers can understand."
Bernstein, who has more than 20 years of experience in the healthcare and financial services industries, notes that the U.S. healthcare landscape is undergoing a sweeping transformation that makes finding a fix to today's broken system more imperative than ever. While Americans have access to world-class medical care, the payment processes that support the healthcare system are in failing financial health, threatening the financial viability of care providers, confusing consumers, and wasting money.
Today's system was designed for providers, government payers, and private insurers to negotiate their way to a payment—not for consumers to easily understand and manage their financial obligations. Yet more patients are assuming direct responsibility for their medical expenses. A full 7% of the U.S. population was enrolled in a consumer driven health plan last year, up 2% from 2010, according to the 2011 Employee Benefit Research Institute/MGA Consumer Engagement in Health Care Survey. As a result, hospitals and clinics are struggling with payment collection and unprecedented levels of bad debt.
Adding to the pressure, to comply with the requirements of The Affordable Care Act, insurers are now required to reduce their percentage of administrative and marketing costs to ensure that 80 to 85 percent of all collected premium dollars are used for healthcare service and quality improvement.
"There needs to be a sense of urgency to shore up this strained system, particularly as 30 million more people may join the ranks of insured Americans as a result of health reform," Bernstein noted.
Bernstein notes that to strengthen the healthcare payment system as a whole, there must be greater adoption of technology that automates paper-based processes, as well as better facilitation of more efficient, positive interactions between all of the various parties:
Consumers and employers: To help make consumer driven health plans more effective, Bernstein says consumers need simple, flexible tools that offer greater control over healthcare spending while making it easier to save for future healthcare expenditures.
Providers: Healthcare providers need more of a retail-based model for facilitating upfront payment collection from consumers and an electronic system for managing payments from healthcare insurers.
Insurers: Healthcare payers can benefit from an electronic system that lets them settle claims with providers of every size, regardless of that provider's level of payment system sophistication.
"We can't just throw technology at the problem, though," Bernstein notes. "If you take a bad process and add technology, you just get a faster bad process. To really improve healthcare payments, we have to move away from Band-Aid fixes for isolated pain points in the revenue cycle, and instead adopt a bigger-picture, collaborative industry approach."
For more of Ralph Bernstein's industry point of view, follow his new Healthcare Payment Insider blog at http://www.healthcarepaymentinsider.com. Also, visit http://www.healthcare.usbank.com for more information about U.S. Bank Healthcare Payment Solutions and its product offerings.
About U.S. Bank Corporate Payment Systems' Healthcare Payment Solutions
Healthcare Payment Solutions helps patients pay and providers collect. An outgrowth of U.S. Bank's long-standing commitment to the healthcare community, the Healthcare Payment Solutions division delivers innovations that simplify the receipt, processing, and posting of payments; provides new and better ways for patients to meet their financial obligations; and supports the relationship among the participants in the healthcare continuum.
About U.S. Bancorp
U.S. Bancorp (NYSE: USB), with $340 billion in assets as of March 23, 2012, is the parent company of U.S. Bank, the fifth-largest commercial bank in the United States. The company operates 3,085 banking offices in 24 states and 5,053 ATMs and provides a comprehensive line of banking, brokerage, insurance, investment, mortgage, trust and payment services products to consumers, businesses and institutions. Visit U.S. Bancorp on the web at http://www.usbank.com.