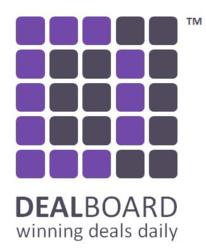 Sydney, Australia (PRWEB) May 12, 2012
Laser hair removal in the comfort of one's own home, yes, it's now possible. Ideal for face, arms, legs, underarms, bikini line for both men and women.
Dealboard has made available home portable laser hair remover that can be used in the comfort and safety of the home. The hand held device reduces unwanted hair using the same technology used worldwide in salons today. It emits a light energy that is absorbed by the melanin in the hair follicle, disabling the hair from further growth.
Apply the hair remover on any area of the body such as arms, legs and more sensitive areas like eyebrows, bikini line, chin and upper lip. Between three and five applications are needed to achieve hair reduction permanently. Settings are adjustable for laser emission time and laser intensity which means that you'll experience a safe, reliable treatment every time.
There is also a security key, user manual and one year manufacturer's warranty included in the package.
Laser technology has proven to be an easier and very effective way to remove hair when compared to other methods. It facilitates hair removal and actual reduction of hair volume. One's skin will feel softer after use because the pores close up. Treatment time is very short enabling all unwanted hair to be eliminated from any part of the body.
The Laser Hair Remover uses the most recent in laser hair removal technology and reduces hair permanently. With an advanced, scientific research-based design, the Laser Hair Remover is designed for home use. The laser emits a 808nm wave used in salons throughout the world for unwanted hair removal.
This laser technology has shown to be 95% effective in studies conducted by universities and research bodies around the world. Regardless of whether the laser hair remover is aimed directly at the hair, it is removed, due to the 808nm laser wave penetrating the epidermal layers, to reach and destroy the root of each hair.
Tedious and painful waxing, plucking and shaving that usually results in ingrown hairs, red skin and shaving rashes are things of the past. It's time for a long term solution to unwanted hair. Previously only a boutique clinical treatment, enjoy silky smooth skin in the privacy of one's own home.
8 weeks is strongly recommended between each treatment. Depending on skin type and the treatment area, a longer gap may be required.
When using the a device such as this it i essential there is not direct exposure towards the eyes.
Treatment is inappropriate if one has have a wound, burn or infection, are pregnant, a diabetic, are treating white or red hair, removing hair from dark or black skin, if sunburned in the previous month, have a skin lesion needing medical assistance, one has some skin area with marks such as birth mark, skin stains, wart, moles or a skin disease such as eczema, inflammation, redness or acne.
Over 90% of users see positive benefits or indications within the first 3 Months. DealBoard is a reputed Australian deals site.
Other innovative products from DealBoard:
Outdoor Deck Umbrella
Shellac Nail Kit