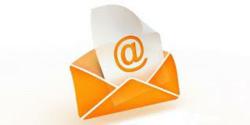 (PRWEB UK) 12 May 2012
One of Europe's fastest growing online beauty retailers has selected a new customer service solution to help them handle incoming emails.
The beauty retailer operates in a highly competitive market where their customers are their key focus. During the three month period between October 1st and December 31st 2010, the e-tailer made a total of £5.3 million in sales, compared to £3.5milion during the same period in 2009. This indicated the rapid changes in sales volumes and measures needed to be taken to ensure the company could adapt to these.
Using Logicalware's knowledge base the retailer has not only saved time in processing emails and replying to customers a lot faster but the quality of the emails have improved as they are taken from a knowledge base template library. Using templates meant agents could ensure accurate and consistent responses reducing the number of repeat enquiries.
The e-tailer was faced with many challenges during the Christmas months, but despite delivery disruptions posed by the winter weather the company still managed to construct its best trading quarter since its establishment in 2005. This was due to the implementation of Logicalware into their business strategy.