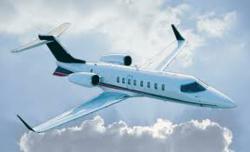 Quality aircraft management is key to making a jet a profitable concern
London, UK (PRWEB) May 13, 2012
Customers of Private Jet Central one of the leading jet charter companies in the UK can now benefit from a full range of aircraft management services. As well as providing a full range of jet charter services PJC are now offering a complete range of aircraft management services. The service aims to give impartial and practical advice on all matters related to the ownership of jets.
The new range of services is aimed at people who are interested in jet ownership as well as those who would like to see a reduction in maintenance and operational costs. While jet ownership is an exciting and attractive proposition for many it goes without saying that it is an expensive one. The Aircraft management team at Private Jet Central can help prospective owners understand the true costs of owning and maintaining a jet. For example, an owner of a Learjet 45 would need over 500 charter hours to cover the costs of just 200 hours of personal use.
There has been a marked increase in interest in jet ownership in 2012. After several years of significant falls in value prices for used jets are steady and are in some cases beginning to rise. Investors are now seeing potential profit in the market as demand for private jet flights rises after several lean years. A package addressing all issues of aircraft management and ownership can be tailor made to suit individual needs and requirements by the team of aviation experts at PJC. These include maximising charter return, maintenance and repair, crew, certification and buying and selling.
The Director of Aviation at Private Jet Central has said "With the market in used private jets bottoming out we are seeing more people entering the market and we are pleased to offer them our services." He went on to say "Quality aircraft management is key to making a jet a profitable concern."
Business and pleasure users who want to fly private jet from Manchester to Geneva can book their flights with Private Jet Central. With over 10,000 aircraft of various sizes and specifications available at any given time PJC aim to find the right jet for each journey.
About Private Jet Central
Private Jet Central is a global jet charter company with offices in the United Kingdom, United States and the Middle East. Founded in 2001 they offer a range of jet charter and management services to business and pleasure users in the UK, Europe and the Middle East. With over 10 years' experience in the jet charter industry they are ideally placed to meet their client's requirements. More information on the full range of services offered by Private Jet Central is available from their website at http://www.privatejetcentral.com/ and also by contacting any of their offices by phone or via e-mail.