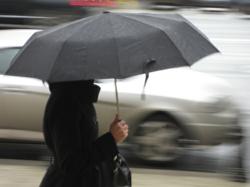 More entrepreneurial activity is very likely lead to more jobs and more revenue for Luton.
UK (PRWEB UK) 15 May 2012
Luton: Duport.co.uk announces that 138 new company registrations were accepted by Companies House from the Luton area, smashing the 14 year old April record of 124 set in 1998.
Commenting on the positive news, Duport.co.uk Managing Director Peter Valaitis described the news as "excellent" for the region.
He continued: "We are now seeing a number of areas in the UK performing well in these difficult economic times. It's nice to see such an old company formation record fall; I see this as a sure sign that the economy of the area is heading in the right direction. In the long term, more entrepreneurial activity is very likely lead to more jobs and more revenue for Luton."
According to recent research commissioned by the BBC, Luton is one of the "best places in England for business growth" reporting that there are a "high-growth 'champion' businesses in the town... which could lead to significant growth in the future."
Last year the Bedfordshire and Luton Business Survey commissioned by Central Bedfordshire Council revealed that 54% of business owners considered the area as a good place to do business where just 11% of respondents rate the location as poor.
On the 1st May, an awards evening was held to celebrate the success of the Luton Business Grant Initiative, which has helped provide grants to encourage and support start-up businesses. So far over 80 businesses have been supported with 73 new businesses created.
Currently a major regeneration strategy is underway in Luton, following the council's successful bid for central government regeneration money. Amongst its objectives, the regeneration aims to improve infrastructure, generate more jobs in a variety of sectors and help businesses compete with the best.
Duport.co.uk is a leading UK company formation agent, operating in the UK for around 15 years. Duport registers around 10,000 new companies each year using its Companies House approved software. The Company Register which is maintained by Companies House contains public information about Limited companies and directors.