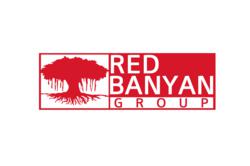 Boca Raton, Florida (PRWEB) May 14, 2012
Red Banyan Group, a respected Florida public relations agency, today praised Nightline for excellent investigative journalism. The ABC program recently aired a story that examined the devastating financial, emotional and in some cases spiritual impact that a series of Ponzi schemes had on a large group of churchgoers who lost their life savings. Red Banyan Group client the Lerman Law Firm, whose founder Cathy Lerman also appeared in the televised segment, has filed a class action lawsuit (Case No.CV12 03322) in Los Angeles Federal District Court on behalf of hundreds of victims.
"On behalf of my clients, who come from over 40 states all across the country, I would like to express my deepest appreciation to Nightline for taking the time to investigate this story," said Cathy Lerman. "These hard-working, God-fearing people's stories needed to be told, and now they have been shared with the world. My hope is that other victims will draw courage from learning that they are not alone in their losses, and that justice will in the end prevail."
Red Banyan Group is a Florida-based public relations agency that represents both public and privately held companies. The firm, which specializes in high-stakes and crisis public relations, helps organizations and their leaders communicate more effectively, especially with the media. Red Banyan Group is regarded as a top Florida PR firm, but it serves clients from around the country.
About Red Banyan Group
Red Banyan Group is a top Florida PR firm that combines substantive understanding of complex issues with the experience and skills to execute campaigns that deliver results. Specializing in crisis PR, corporate public relations and legal PR, Red Banyan group provides an integrated approach to communicating rooted in strategy. Learn more at http://www.redbanyangroup.com, become a fan on the Red Banyan Group Facebook page, visit the Banyan Blog and follow the firm on Twitter.