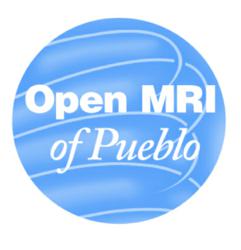 The ability to view more intricate details of the billing process has helped us to become more efficient in the care that we give
Pueblo, CO (PRWEB) May 11, 2012
Atlantic Health Management Solutions is pleased to announce the acquisition of their newest Medical Billing-Collections Contract with Open MRI of Pueblo in Pueblo, Colorado. After managing Open MRI of Pueblo's Marketing efforts and Operational duties since the center opened 8 years ago, AHS is delighted to now work as their full-service practice management team.
After an extensive evaluation process, the diagnostic imaging center took the natural next step to success and selected Atlantic Health Management Solutions for outsourced billing, collections, provider contracting and credentialing.
The decision to sign with AHMS was made as it became apparent to the facility that in order to better serve patients and the practice, the technology would need to be updated. Team member, Danielle Ricker says, "the transition has been virtually seamless, which as Site Manager is an invaluable quality. The ability to view more intricate details of the billing process has helped us to become more efficient in the care that we give our patients, giving us the ability to answer their questions directly, rather than re-route them to someone else."
AHMS has proven to be helpful to Open MRI of Pueblo in many ways, one of which now permits patient charges to be processed sooner, rather than later. Payments are received more quickly and the program makes for a more user-friendly system, easily adopted by employees. Ricker said, "Overall the change has been exactly what we needed to allow ourselves to improve upon our patient care, which is the ultimate focus of Open MRI of Pueblo."
About Atlantic Health Solutions
Founded in 2001 by Chris Christenberry Atlantic Health Solutions' mission is to set new performance standards when providing revenue cycle management and practice management services to physicians in both the hospital and outpatient setting. Atlantic Health Solutions achieves this through its rich experience in the industry, various technologies, transparency, and our consistent approach to quality. Atlantic Health Solutions provides billing, collection and practice management services to more than 50 radiology and radiation oncology facilities throughout the US and has helped clients streamline their practice operations, reducing overhead and increasing profitability.