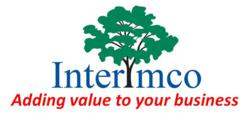 Many executives fail to take adequate steps to protect their business from fraud and other forms of economic crime. They need better education, which we can provide, and good solutions, for which, in the Oracle ERP environments, we recommend Q Software.
Gloucestershire, UK (PRWEB UK) 14 May 2012
For almost 14 years Interimco has provided a range of transition management services to a number of clients, including Q Software. For almost 10 years Interimco's founder and Principal Partner, David Hunt, has run educational programmes for senior executives involved in security and compliance. These programmes help executives better understand how inadequate security controls can adversely affect their business and conversely how effective controls and a GRC strategy can have a positive influence on their profit margins.
Interimco is an independent consultancy with broad knowledge of the GRC market and is well placed to advise businesses on how better to protect themselves against the dangers of fraud and other economic crime. Its founder has written a number of whitepapers addressing various aspects of Governance Risk and Compliance. These are available for download from the Interimco website.
"Over the past several years we have carried out extensive research of the issues facing businesses with respect to security and compliance issue," said David Hunt, Principal Partner for Interimco. "We have also researched the solutions available to help them. We have no hesitation in recommending the Q Software solutions so it made sense to sign an International Sales and Marketing Partner agreement to promote their solutions."
Interimco is running a series of 30 minute executive briefing webinars in conjunction with The WebEvents Company to provide thought-leadership on various aspects of business management. Not surprisingly these include such topics as "Put an end to the compliance blame game", "9 ways SMEs can benefit from GRC" and "How secure is your reputation". The complete current programme can be viewed here.
About Interimco
Interimco, founded in 1998, provides independent transformation and transition leadership to businesses of all sizes. Projects to date include Governance Risk and Compliance solutions, business rescue, business development for trade sale, merger and acquisition negotiations, commercial contract negotiation, and sales and marketing management.
About Q Software Global Limited
Q Software Global Limited is a global Oracle Gold Partner based in the United Kingdom, focusing on security, Governance, Risk and Compliance (GRC) and productivity tools for users of Oracle Enterprise Resource Planning (ERP) Applications (Oracle JD Edwards EnterpriseOne, Oracle JD Edwards World, Oracle PeopleSoft and Oracle E-Business Suite). Since 1996, they have developed and implemented solutions for customers all over the world and their products are used by some of the world's leading organizations. For more information call +44 (0) 1483 280400 or visit http://www.qsoftware.com