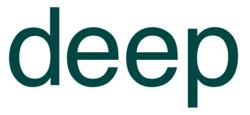 Congratulations go to the STOUFFER'S team on creating an award-worthy product.
Springfield, MO (PRWEB) May 14, 2012
The food branding agency deep recently developed the strategy and sales collateral for launching STOUFFER'S Parmesan Risotto. The versatile dish lets restaurants prepare and serve made-from-scratch-quality risotto in about two minutes. Deep's campaign gained much attention from restauranteurs, and the risotto's overwhelming popularity earned STOUFFER'S the Food & Beverage Product Innovations 2012 Award from the National Restaurant Association at the annual NRA Show.
Deep Vice President / Creative Director Dan Stewart, who directed the food branding creative for the risotto messaging, was thrilled to learn that the product earned the prestigious award. "First, congratulations go to the STOUFFER'S team on creating an award-worthy product that provides restaurant operators real benefits and flexibility," Stewart said. He added, "I also need to congratulate and thank our creative team for the part they played—executing an entire campaign that effectively captures the authenticity and convenience the product offers. By breaking through the clutter, their work grabbed the attention of restaurant chefs and managers."
The persuasive advertising campaign featured a short video that demonstrates how quickly the product is prepared and entices viewers to request a free sample. Discussing the creative process, Stewart said, "After testing the risotto, it was clear we needed to focus on the quick prep, the frozen format, and the fact that it's so easy to customize for each chef's signature style. The singular communication point our team worked against was 'Once for fine dining only. Now for everyone.' The video reflects this sentiment nicely while working in all of the features and benefits of the product, and it punctuates two-minute prep by telling viewers they can prepare the risotto in not much more time than it took to watch the video."
Deep carried that messaging throughout the sales collateral they created for the launch. The collateral materials include an easy-to-use sell sheet for the STOUFFER'S sales force; a website landing page with a prominent opt-in form, so restaurant operators can claim free samples of the new risotto; a fully designed announcement email and online banner ads to build awareness and drive users to the website.
The results created a lot of attention for STOUFFER'S. The company wanted to ensure that their new risotto would remain top of mind for restaurant management, and using deep for that purpose proved wise. The agency helped earn high praise from chefs: "I never have to worry about [STOUFFER'S Risotto] being undercooked or overcooked, because by the time you bring it up to heat, it's ready to go. […] The flavor profile takes on everything. I can put out risotto dishes every three or four minutes." said Executive Chef Darrin McKillip at Circus Circus Reno (quoted in Hotel F&B magazine).
When asked how glowing reviews like McKillip's relate to deep's food branding campaign, Stewart replied, "A product as delicious and easy to work with as STOUFFER'S Risotto is bound to get great reviews from the chefs who use it. Our passion at deep is to make sure chefs actually hear about it and are compelled to give it a try. We do that with creative that's as inspirational as the dishes and restaurant products we choose to represent."
Based on the Food & Beverage Product Innovations 2012 Award and all the press STOUFFER'S Parmesan Risotto has gained, it appears that deep's passion has paid off.
deep
Founded in 2005, deep is an innovative food branding agency that has found consistent success with inspiring advertising including B2B and direct-to-consumer marketing. Their breakthrough creative campaigns for national and global brands engages consumers, keeping each brand top of mind. Managed in Springfield, Mo. as part of the Marlin Network, deep is independently and completely employee owned. The number one purchaser of foodservice media, Marlin Network represents over 70 food brands and beverage brands. In addition to deep, the company includes Marlin, The Alchemedia Project, FoodIQ, STARAwards and Marlin Network Consulting. In 2010 and 2011, as a member of the global Transworld Advertising Agency Network, Marlin Network also achieved inclusion in Inc. Magazine's list of America's Fastest Growing companies. For more information, visit deepgroup.com or follow them on Twitter, Facebook, Flickr and the b!eep blog.